GAZA RESIDENTS LOSE FAITH IN INTERNATIONAL AID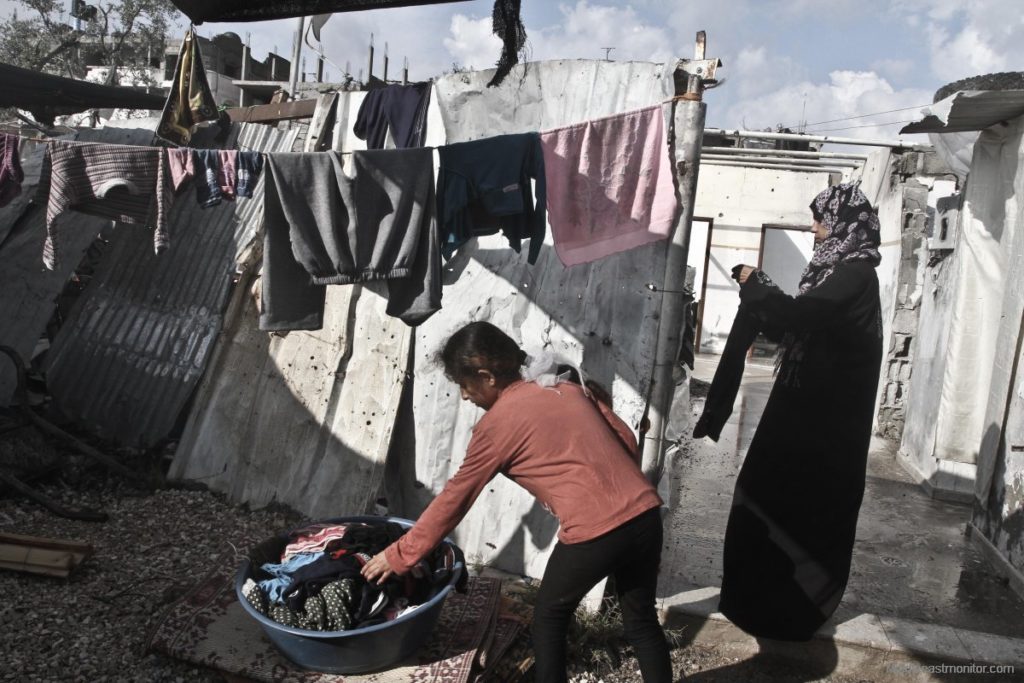 Gaza, 14 Muharram 1436/7 November 2014 (MINA) – It has been more than three months since the end of the war on Gaza however Fadl Misbah, 41, is still living as others are, in a house which is covered in plastic sheets and which is not suitable for winter.
Fadl, whose family is made up of 13 members, said: "We are always subjected to extreme cold, and this is the case for most people whose homes were destroyed in the war. My childrensit in this place and raindrops fall from the roof of the house which is made up of nylon sheets which do not protect us from the elements or the cold."
"We have heard a lot about the donor conference to reconstruct Gaza, however they are working so slowly and we no longer believe what the international institutions are saying or what they are promising," he said, Middle East Monitor (MEMO) quoted by Mi'raj Islamic News Agency (MINA) as reporting, Wednesday.
"The occupation is the main problem; it allowed 440 tonnes of cement to enter Gaza 20 days ago during [UN Secretary-General] Ban Ki-moon's visit to show a positive side to itself in front of the world, but after that it didn't allow any more items into Gaza. Solving our problem will need contracts to be signed, and that's if it is resolved at all," Fadl said.
"International institutions have appealed to intervene and find a solution to this disaster, which hundreds of families whose homes were destroyed during the war on Gaza are now living through.
The West must be mobilise itself and not be satisfied by its silence. Those who call for human rights and advocate for it on behalf of those who are oppressed have exposed this world. It has no credibility."(T/P008/P3)
Mi'raj Islamic News Agency (MINA)