GAZA FIGHTERS' ROCKETS DESTROY ISRAELI FACTORY, FOUR PEOPLE INJURED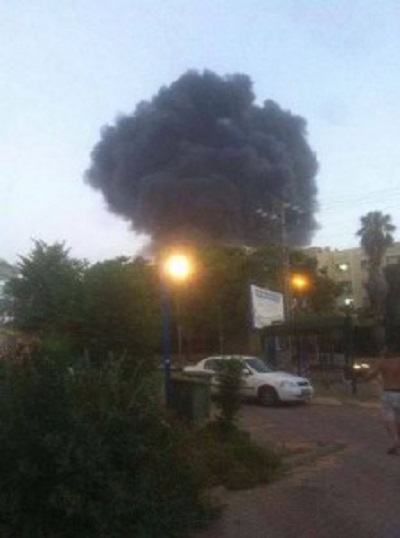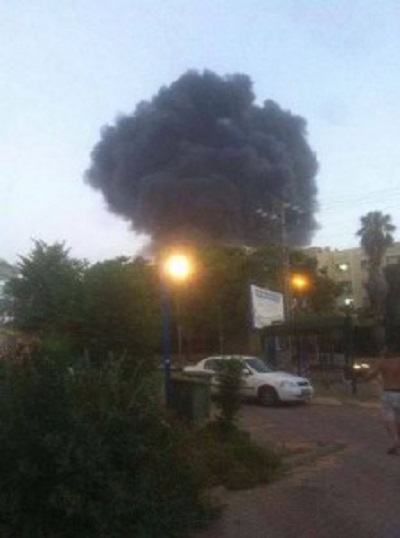 Gaza, 1 Ramadhan 1435/29 June, 2014 (MINA) – Gaza resistant fighters fired two rockets and destroyed an Israeli paint factory. The rockets caused fire in the Sadirot city, southern region of Palestine colonized by Israel on Saturday (28/6) afternoon .
Meanwhile, another rocket hit an empty land, where local media reported so far four Israelis were wounded, Mi'raj Islamic News Agency (MINA)'s correspondent reported from Gaza, Sunday.
According to Israeli sources, at least 10 firefighters crews from various cities such as Askelon, Sederot, Be'er Sheba and Naetivot tried to extinguish the fire in order not to spread to other nearby factory.
Smoke and white light from the burning factory was seen from as far as Indonesian hospital in Gaza locating within just about 1.5 miles from the border. There were several explosions heard not far from the Indonesian Hospital in northern Gaza, Sunday (29/6) morning .
Mayor of Sadirot, Alon Davido, asked Israeli Prime Minister, Benjamin Netanyahu and Minister of War to respond the actions carried out by the Gaza resistant fighters.
Israeli Defense Minister, Moshe Ya'alon, told Alon Davido that Israel will not allow any action by what they called "terrorists" on Saturday. They would act "decisively" and give a "harsh backlash".
Israel's Ynet site claimed that Israeli occupation forces (IOF) had received orders to attack Gaza. They had attacked Gaza through Pillar of Defense operation one and a half year ago.
Israeli occupation army armored brigade was ordered to prepare for the possibility of attacking Gaza. Meanwhile the occupation air force had deployed additional Iron Dome batteries (anti rocket).
Israel intensified air strikes against Gaza following the alleged kidnapping of  three Jewish settlers boys whome Israel claimed to be soldiers some time ago in Hebron, West Bank. Israel accused Gaza resistant fighters of being behind the loss of the alleged missing soldiers. (L/K01/K02/K03/P03/SYT/E01)
Mi'raj Islamic News Agency (MINA)