FRENCH MUSLIMS PARTY TO RUN IN LOCAL POLLS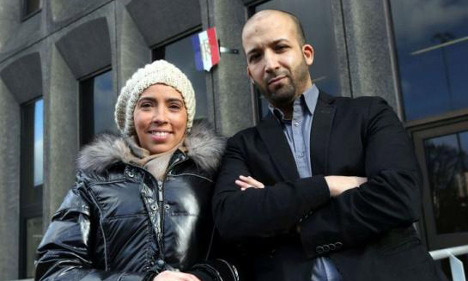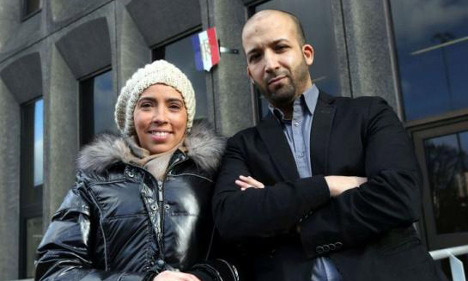 Paris, 25 Rabi'ul Akhir 1436/15 February 2015 (MINA) – Aiming to provide French Muslims chance of airing their views, a two-year-old Muslim party has announced plans to take part in local elections next March.
"In the dramatic context like the one we are living through today, we need to make our voices heard louder," Khalid Majid, 36, one of the party's candidates in Bobigny, told Agence France Presse (AFP) on Thursday, February 12, On Islam quoted by Mi'raj Islamic News Agency (MINA) as reporting.
Taking part in elections for the first time, the Democratic Union of French Muslims (UDMF) has put up two candidates in the March election in the Paris suburb of Bobigny, which have a large percentage of immigrants.
Another seven UDMF candidates will run for the regional elections in other cities including Marseille, Lyon and Nice. The UDMF, which has 900 members and 8,000 supporters, is widely known for its pro-Islam agenda that aims to promote Islamic finance and lift hijab ban in French schools.
The Muslim party also aims to promote the use of Arabic in schools and "fight against dangerous stigmatization that equates Islam with terrorism," according to the party's founder Nagib Azergu.
The party's aim is "to give a voice to the part of the population that can't be found in the traditional parties," Azergui told French newspaper Le Parisien.
Founded in 2012, the UDMF came in response to the spread of the negative portrayal of Muslims and Islamic culture as "harmful, hostile and dangerous."
"Living together, morality, deep respect for other communities, the importance of family, the elderly, solidarity, mutual aid, charity and fighting injustice are precisely the values that drive us," the UDMF party says on its website.
The Party's declaration to take part in March election comes a month after Paris attacks that left 17 killed, including two Muslims.
The National Observatory Against Islamophobia said over one hundred incidents have been reported to the police since Charlie Hebdo attacks of January 7-9.
The rise in attacks over the last two weeks represents an increase of 110 percent over the whole of January 2014, the organization said on Monday.
Moreover, a Muslim father was stabbed to death in his own home in southern France this week by a neighbor who claimed to be avenging Charlie Hebdo.
Seeing the Charlie Hebdo attack as a betrayal of Islamic faith, leaders from Muslim countries and organizations have joined worldwide condemnation of the attack, saying the attackers should not be associated with Islam.
Over the past months, Muslim have used several hashatgs like #NotInMyName #MuslimApologies #WhoIsMuhammed #JeSuiSAhmed to offer a true image of Islam which rejects terrorism.
Moreover, the online campaign #JeSuisNous that celebrates Muslims' contributions to the French culture has been launched following Paris Attacks to correct the image of the religious minority in the European country. (T/P011/P3)
Mi'raj Islamic News Agency (MINA)