French Man Vows To Pay Muslim Women 'Burkini' Fines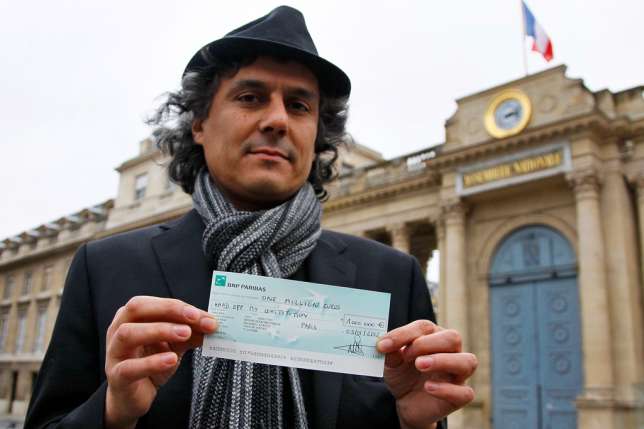 Paris, 21 Dzulqa'dah 1437/24 August 2016 (MINA) – A French-Algerian businessman has challenged a controversial ban on Muslim women's full-body swimwear, known as burkini, saying he would pay the penalty for any woman who was charged for defying the law.
The wealthy human rights activist, Rachid Nekkaz, said he has decided to pay the fines of any women breaking the partial law, which came into force on July 28 and runs until August 31 at some French beaches, Press TV reported.
"As soon as I see that France is not respecting fundamental liberties, I always get my chequebook out," he said.
Nekkaz, who has so far paid three fines of €38, said some politicians are taking advantage of some terror attacks in the country to try to reduce the number of freedoms, a move that he described as "unacceptable, inadmissible and intolerable."
"And I don't accept that these great countries such as France, Belgium, Switzerland or the Netherlands and now Germany, take advantage of this fear of Islam to reduce the number of personal freedoms," he added.
Germany also intends full-face veils in any place where identification is required, according to Interior Minister Thomas de Maiziere, who said the move is aimed at promoting security and national cohesion.
Nekkaz, 44, argued that while the full-body swimwear is not a threat to freedom of others or the security of the country, nobody has the right to prevent Muslim women from wearing it.
France, which has become the first European country to ban public wearing of the full-face Islamic veil (burqa) in April 2011, has banned the full-body swimwear this summer.
For breaking the burkini ban, one will face fines of €38 ($42), said the mayor of the French city of Cannes.
Nekkaz, who has a history of standing up for Muslim women, set up a fund in 2010 to cover any fines they would receive for breaking the burqa ban.
Those, who break the law of burqa ban, have to pay fines of €150 ($205) or do public service duties.(T/R04/R03)
Mi'raj Islamic News Agency (MINA)