A FOURTH UNMIL MEMBER CONTACTS EBOLA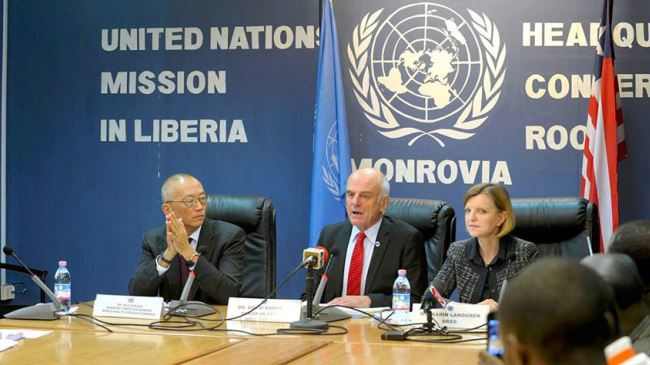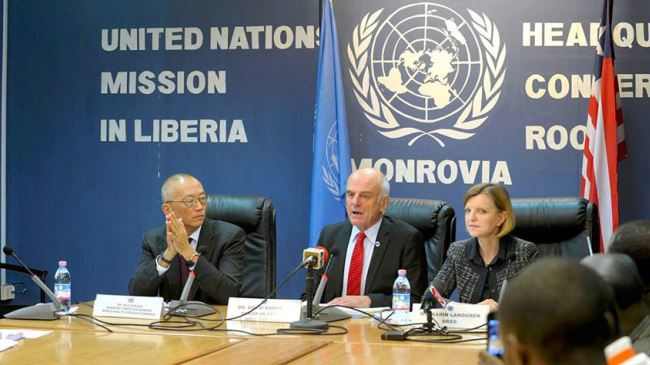 Monrovia, 4 Rabi'ul Awwal 1436/26 December 2014 (MINA)– A fourth member of the United Nation Mission in Liberia (UNMIL) has tested positive for Ebola and has been hospitalized.
The UN secretary-general's special representative for Liberia said the UN member tested positive on Tuesday (23/12) and was immediately transferred to an Ebola treatment unit.
Karin Landgren added, "UNMIL is taking all necessary measures to mitigate any possible further transmission — both within the mission and beyond," Press TV quoted by Mi'raj Islamic News Agency (MINA) as reporting.
According to a UN statement on Wednesday (24/12), Ebola killed two UN members in the UN Mission in Liberia three months ago.
"This is the fourth case of Ebola in the mission and UNMIL personnel continue to mourn the deaths of two colleagues who died from the disease only three months ago," the statement read, adding that the mission is increasing surveillance "to ensure that all people who came into contact with the staff member while symptomatic are assessed and quarantined."
"The confirmation of an additional Ebola case in UNMIL at the start of the holiday period is a stark reminder that we must all remain vigilant until there are no cases in Liberia or West Africa," it added.
The Ebola outbreak has killed 7,518 people in Sierra Leone, Liberia and Guinea, the three West African countries hardest hit by the disease, the World Health Organization said on Monday (22/12).
Ebola is a form of hemorrhagic fever whose symptoms are diarrhea, vomiting and bleeding. The virus spreads through direct contact with infected blood, feces or sweat. It can also spread through sexual contact or the unprotected handling of contaminated corpses. (T/P010/P3)
Mi'raj Islamic News Agency (MINA)