Five-Nation Group Rejects US Jerusalem Move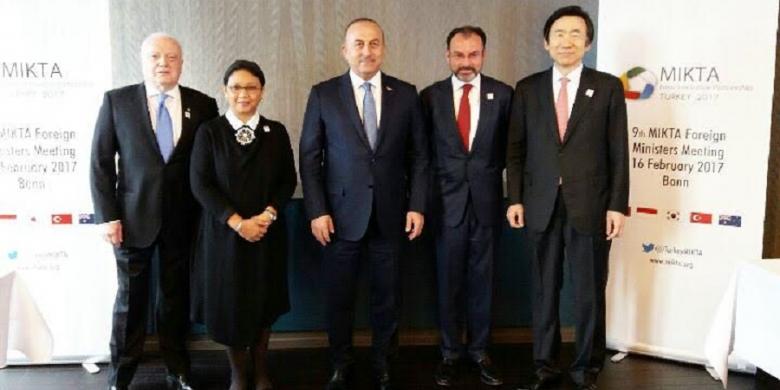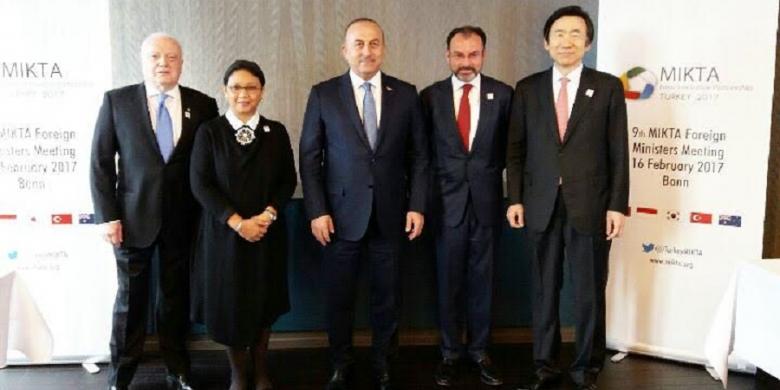 Addis Ababa, Ethiopia, MINA – Mexico, Indonesia, Korea, Turkey and Australia (MIKTA) have resolved that Jerusalem is the key to a two-state solution between Israel and Palestine and should not be regarded as Israel's capital, Turkey's Ambassador to Ethiopia and permanent representative to the African Union, Fatih Ulusoy, has said, Anadolu Agency reported.
The ambassador made the remarks during a seminar organized jointly by the group of five countries — MIKTA — and the Institute for Peace and Security Studies of Addis Ababa University in the Ethiopian capital on Monday.
Established in September 2013 on the margins of the United Nations General Assembly, MIKTA countries support the long-overdue peace process between Israel and Palestine with an aim of two states living in peace side by side with East Jerusalem as the capital of the sovereign state of Palestine.
Last week, the Arab League dubbed U.S. President Trump's Jerusalem move as "very dangerous". A coalition of Islamic countries who met in Istanbul urged the U.S. to leave its role as mediator, noting it would no longer be a credible peace maker.
The international community had growing hopes for MIKTA in its role to bring about a paradigm shift in global governance in the 21st century, said Ulusoy.
"Our values transcend our diversity," Ulusoy said citing the geographic, cultural and religious differences of the member countries.
The seminar, according to him, was organized with a view to introducing "the new multinational platform for an African audience".
All the MIKTA members are also G20 members categorized as Middle Power countries.
Ambassador Rike Markos Tekle, director of the Ethiopian Foreign Service Training Institute with the Ministry of Foreign Affairs, said "middle powers play the role of balancing".
MIKTA holds a regular annual meeting at the foreign ministerial level.
In November, foreign ministers of the five countries recognized the imperative of contributing to UN peacekeeping operations, most of which were in Africa.
As of August 2016, the MIKTA states provided 1,939 peacekeepers to missions on the African continent. (T/RS5/RS1)
Mi'raj Islamic News Agency (MINA)