Erdogan's Visit to Jordan Stirs Israeli Concerns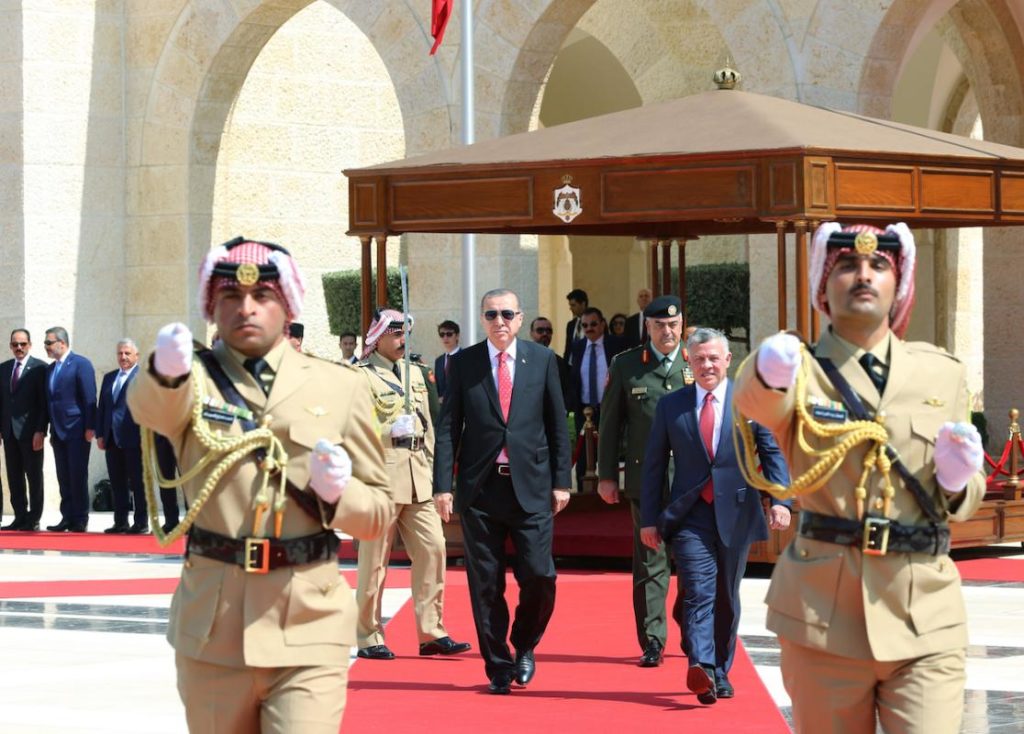 Amman, MINA – Israel is concerned about the Turkish President Recep Tayyip Erdoğan's recent visit to Jordan where he met King Abdullah II.
Asaf Ghibour, an Israeli expert in Arab affairs, told NRG that Israeli officials do not wish to see Erdoğan in Amman because of his recent attempts to establish ties with Iran.
Erdoğan's visit to Amman comes after he called on Arab countries to unite in order to protect Jerusalem, "the holy city for Muslims".
Tension between Jordan and Israel has mounted over recent weeks after an Israeli official shot two Jordanians at the Israeli embassy. A petition signed by members of the Jordanian parliament called on the Israeli ambassador to be expelled from the country and has helped the Turkish-Jordanian rapprochement.
Ghibour said that discussions between Erdoğan and Abdullah II focused on tensions in the Middle East, including the crisis in Syria and the current situation in Jerusalem.
Prior to his departure from Ankara, Erdoğan said that the Arab countries must work on establishing a united front to protect Jerusalem. His anti-Israel statements still colour his speeches and he often denounces Israeli policy in the holy city.
Ghibour stated that Erdoğan's visit to Jordan, which is the first since he became Turkish President, has a clear regional significance, especially as it coincided with Turkey's attempts to strengthen its relations with Iran.
He said that the Jordan and Turkey are concerned with what might happen in Syria in the coming days and how the two countries can protect their borders amidst the seven-year war.
Jordan and Turkey also share common concerns that relate to the successive economic crises the two countries have encountered because of the thousands of Syrian refugees that have sought refuge there. He pointed out that armed militias close to Daesh pose security risks to both countries.(T/R04/RS5)
Mi'raj News Agency (MINA)