ERDOGAN RECEIVES DELEGATION FROM INTERNATIONAL UNION OF MUSLIM SCHOLARS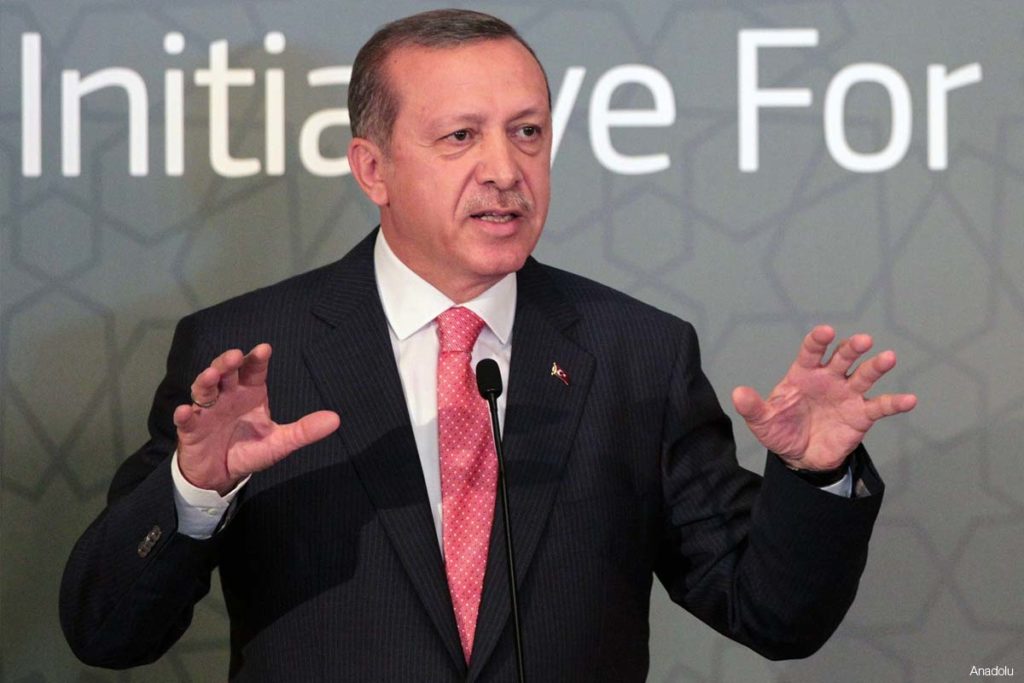 Ankara, 23 Syawwal 1435/19 August 2014 (MINA) – Turkey's President-elected and outgoing Prime Minister Recep Tayyip Erdogan received a delegation from the International Union of Muslim Scholars on Friday, a statement on the union's website said.
According to the IUMS, Erdogan discussed the current issues that concern the Muslim world, especially the Palestinian cause and the Israeli assault on Gaza, Middle East Monitor (MEMO) quoted by Mi'raj Islamic News Agency (MINA) as reporting, Tuesday.
The delegation was headed by the secretary general of the union Dr Ali Mohuddin Al-Qurra Daghi.
The discussions included the tragic conditions in Syria and the political developments in Iraq as well as the repercussions of the military coup in Egypt.
Erdogan reaffirmed that his country supports all the causes that matter to the Muslim nations.
He also hailed the efforts of the IUIS in "directing the Muslim world towards the centrist and moderate Islamic approach and in exposing the extremists and takfiris," the statement added.
The scholars, in turn, praised Turkey's stance towards the Palestinian cause and its support for Gaza and for Syrian refugees.
International Union of Muslim Scholars (IUMS)  is an organization of Muslim scholars headed by noted Islamic scholar Yusuf al-Qaradawi, founded in 2004, and headquartered in Qatar.
IUMS is not a local or a regional union, neither an Arab nor a national one, neither an eastern, nor a western union; rather, it represents all of the Muslims in the entire Islamic world, as well as all of the Muslim minorities and Islamic groups outside of the Muslim world.
According to one source, the IUMS was founded to "promote dialogue between Muslim scholars of all stripes.
In its "desired characteristics", the IUMS includes being by Muslims for Muslim and about Islam; international; independent of governments(though "not hostile to governments") and sects ("it is only proud of belonging to Islam and its transnational community – Ummah"); interested in scholarly Islamic knowledge, teaching, and education; concerned with the call (Da'wah) to Islam "by tongue, pen, and every contemporary legitimate medium; be it recorded, audio, or visual"; moderation ("the centermost approach of the centermost Ummah"); and vitality.(T/P012/P04)
Mi'raj Islamic News Agency (MINA)