End to Afghan War 'Never More Real': UN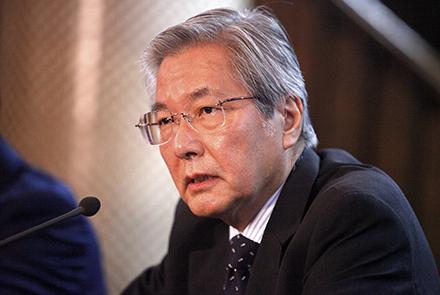 Washington, MINA — A negotiated end to Afghanistan's 17-year-long conflict "has never been more real" than it is now, Anadolu Agency reported, citing top UN official in the country Monday.
Tadamichi Yamamoto, the UN secretary general's special representative for Afghanistan, cited several efforts underway to end the war, including a peace plan developed by Afghan President Ashraf Ghani and ongoing engagements being conducted by the U.S. peace envoy for Afghanistan, Zalmay Khalilzad.
Yamamoto told the Security Council his agency is "encouraged by these developments".
"We understand, however, that they are at a delicate stage where political space must be allowed for the main actors to formulate their positions and how to react to recent developments," he said.
"We hope that the current momentum will bring these parties together so that they can begin to explore how they would address the multitude of agenda points needed for arriving at a peaceful settlement."
In the latest development ahead of presidential polls in April, Gulbuddin Hekmatyar, the Hezb-e-Islami party chief in Afghanistan, urged the Taliban on Sunday to join him for the forthcoming elections in the war-ravaged country.
The Taliban have so far not responded to Hekmatyar's call. However, the Taliban had reportedly asked Khalilzad to postpone the polls, according to local Azadi Radio.
Earlier this year, Hekmatyar, a former Afghan Mujaheddin leader, floated the idea of providing "safe zones" to the Taliban in a bid to encourage them to join the peace process.
But Taliban spokesman Zabihullah Mujahed termed the idea "an act of practically dividing Afghanistan". (T/RS5/RS1)
Mi''raj Islamic News Agency (MINA)