EL-BARADEI: I SEE EGYPT SINKING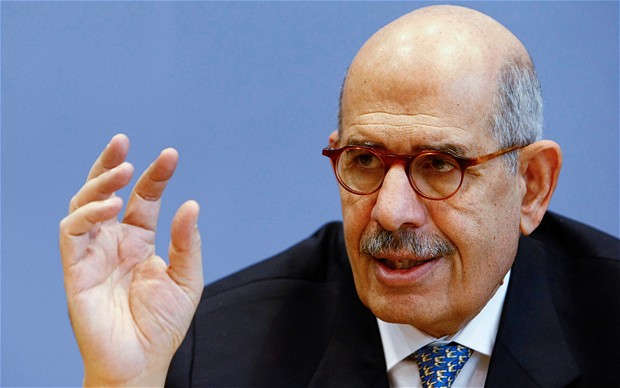 Cairo, 15 Muharram 1436/8 November 2014 (MINA) – Mohamed El-Baradei, the former vice president of Egypt, has said that the key to a solution in Egypt is the establishment of a government that accommodates everyone and is based upon respect for the rule of law, Egypt's Al-Mesryoon newspaper reported on Thursday.
El-Baradei then added, "We still have a long way to go to realise this government," Middle East Monitor (MINA) quoted by Mi'raj Islamic News Agency (MINA) as reporting.
Speaking in New York, Al-Mesryoon reported that El-Baradei called on the Egyptian people to reconcile and agree upon common values, saying it is possible to have a constitution with a religious touch and another with a military touch, but what Egypt really needs is a consensual constitution.
El-Baradei also noted that after 50 years of oppression in Egypt: "There is no foundation to build upon, because without any established political parties, human rights organisations and the real participation of the people in their country's affairs, the ship will inevitably sink, and this is what I see now. We must either succeed together or fail divided."
He added that the people cannot engage in their country's affairs without an active civil society: "Some advocates of civil society are now on trial on charges of spreading democracy and freedom; we still have a long way to go. There is no vision. We must abandon the policy of landslide victory and adopt policies that accommodate everyone, or else, we will fall into the abyss." (T/R04/P3)
Mi'raj Islamic News Agency (MINA)