EGYPTIAN COURT SAYS HAMAS' AL-QASSAM BRIGADES A 'TERRORIST GROUP'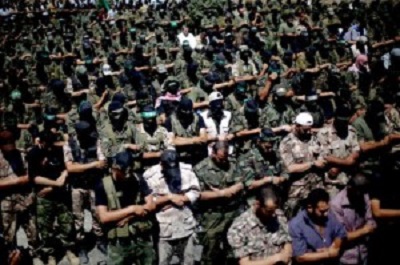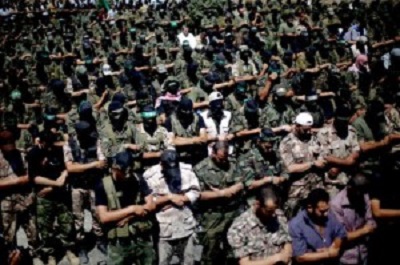 Cairo, 11 Rabi'ul Akhir 1436/1 February 2015 (MINA) – A Cairo court on Saturday declared Hamas' military wing, Al-Qassam Brigades, a 'terrorist organisation', following private plaintiff accusation.
The case brought against the group by a private plaintiff accused the organisation of involvement in and financing of attacks inside Egypt, and of attacking army and police personnel to destabilise the country, Ahram online quoted by Mi'raj Islamic News Agency (MINA).
The court reasoning explaining the verdict said that papers provided by the plaintiff proved that the group were implicated in bombings in Egypt, and that the brigade's recent planning and financing of attacks. The court  also accused that the group's aim is now to target Egypt's security.
The verdict by the Cairo Court of Urgent Matters stipulates that members of the group in Egypt will be labelled a "terrorist element".
While Hamas spokesman Sami Abu Zuhri said the group rejects the verdict and objects to the bringing of Al-Qassam Brigades into Egyptian domestic affairs.
Abu Zuhri, writing on his official Facebook page, said this "dangerous" verdict only "serves the Israeli occupation."
"Al-Qassam Brigades are the symbol of resistance against the Israeli occupation, and a symbol of the [Palestinian] nation's pride and dignity, despite all attempts at defamation," the statement added.
The court decision comes two days after a series of militant attacks in North Sinai left at least 30 people dead, mostly security personnel. Sinai-based militant group Ansar Beit Al-Maqdis, which recently pledged allegiance to the Islamic State, claimed responsibility for the attacks.
The Muslim Brotherhood organisation was also considered a 'terrorist organisation' by an Egyptian court last year; its representatives have denied any links with the increasing number of militant attacks that have taken place in Egypt.(T/R04/R03)
Mi'raj Islamic News Agency (MINA)