DR CONGO REGISTERS 7,000 REFUGEES ARRIVING FROM SOUTH SUDAN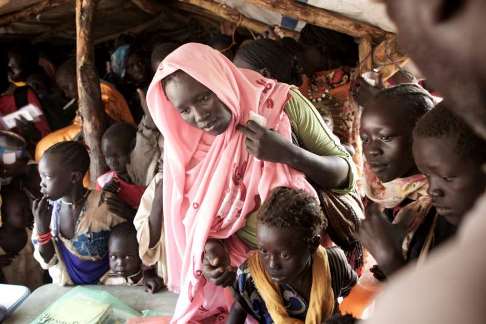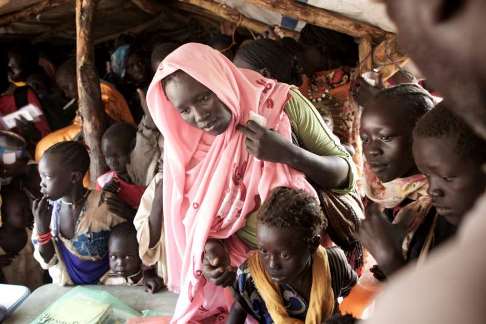 Kinshasa, 26 Rabi'ul Awwal 1437/6 January 2015 (MINA) –Some 7,000 refugees arriving from war-torn South Sudan were registered in the Democratic Republic of Congo on Tuesday,(01/05) a local official said.
Seven thousand people have crossed the South Sudanese border at Dungu towards the Democratic Republic of Congo," Ismael Arama Ziama, senior official in Haut-Uele province, told AFP, adding that they had been registered in the northeastern border region.
Arama Ziama said the refugees, who have arrived over the last month, were "fleeing the climate of insecurity in the (South Sudanese) provinces bordering the DRC."
He added that most of the refugees were South Sudanese, but the group also includes some Congolese and other nationals.
The town of Dungu in Haut-Uele province lies some 80 kilometres (50 miles) from the South Sudanese frontier.
South Sudan descended into civil war in December 2013 when President Salva Kiir accused his former deputy Riek Machar of planning a coup, setting off a cycle of retaliatory killings that have split the poverty-stricken country along ethnic lines, The Peninsula News quoted by Mi'raj Islamic News Agency (MINA) as reporting.
Tens of thousands of people have been killed and 2.2 million forced to flee their homes in a conflict that has seen both sides accused of ethnic massacres, the use of child soldiers, and torture.
A peace deal was signed last August, but the bloodshed continues.
The UN Security Council decided last month to boost its peacekeeping mission in South Sudan with extra troops and surveillance drones, hoping to shore up the peace deal.
UN Secretary-General Ban Ki-moon is set to present the Security Council with an action plan to bring peace to South Sudan by January 15. (T/Imt/R03)
Mi'raj Islamic News Agency (MINA)