U.S. BLAMES HOUTHI MOVES FOR RENEWED SAUDI STRIKES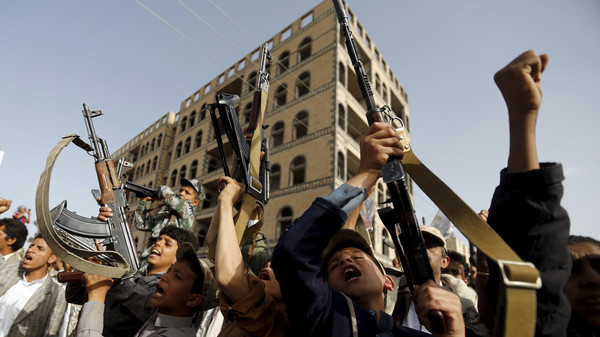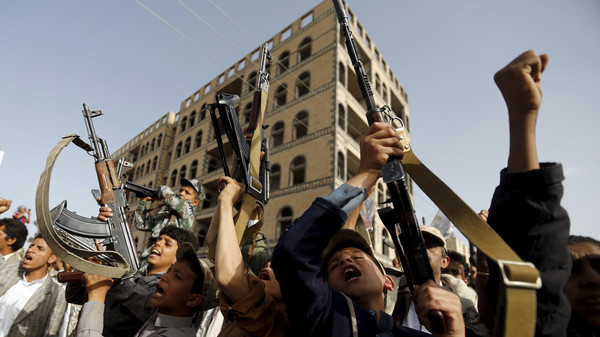 New York, 9 Rajab 1436/28 April 2015 (MINA) – The United States squarely blamed Houthi militias on Monday (27/4) for renewed Saudi-led bombings, accusing them of using a relative lull in airstrikes meant to help set the stage for peace talks to instead pursue battlefield advances.
Saudi-led aircraft pounded Iran-allied Houthi militiamen and rebel army units on Monday, dashing hopes for a pause in fighting to let aid in as relief officials warned of a catastrophic humanitarian crisis, Al Arabiya News quoted by Mi'raj Islamic News Agency (MINA) as reporting.
U.S. Secretary of State John Kerry said he would discuss the conflict with Iran's foreign minister later on Monday, adding: "I will certainly urge that everybody do their part to try to reduce the violence and allow the negotiations to begin."
Kerry and other U.S. officials said Houthis had sought more gains since Riyadh's announcement last week that it was ending its nearly five-week-old bombing campaign, except in places where the Houthis were advancing.
"The Saudi shift was predicated on the notion that people would freeze in place," Kerry told a news conference in New York.
"But what happened was the Houthi began to take advantage of the absence of air campaign, moving not only additionally on Aden, but moving in other parts of the country."
Kerry and other U.S. officials said the Houthis were shifting artillery and forces and targeting certain elements of the Yemen army.
A coalition of Arab countries led by Saudi Arabia, rattled by what they saw as expanding Iranian influence in the Arabian Peninsula, is trying to stop Houthi militias and forces loyal to deposed leader Ali Abdullah Saleh taking control of Yemen.
But the air campaign has had little success and vital aid has been reported held up by both sides. (T/P006/R04)
Mi'raj Islamic News Agency (MINA)