At Least 20 Countries to Join Muslim Youth Conference on Palestine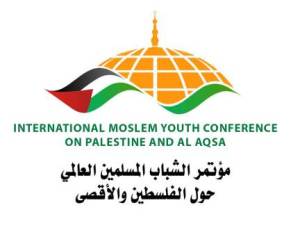 Jakarta, MINA – A total of 20 countries will attend the International Youth Conference on Palestine to be held by the Indonesian Consortium for Liberation of Al-Aqsa (ICLA), in Lampung, Indonesia, at the end of April.
"Praise to Allah, participants from several countries have confirmed their attendance such such as Palestine, Turkey, England, Nigeria, Lebanon, and several other Asian countries," said the head of organizing committee Muhammad Ansorullah on Sunday (15/4).
The organizers are still awaiting confirmation of the participation of delegates from Sudan, Egypt, France, Jordan, Japan, Singapore, and China.
The Indonesian Consortium for Liberation of Al-Aqsa (ICLA), is a collection of humanitarian institutions and organizations that focus their work on the Palestinian cause since decades.
The Conference to be held in colaboration with Lampung Province on Monday – Wednesday, April 30-May 2, 2018 in Bandar Lampung. It will also bring the theme "Building International Muslim Youth Cooperation to Free Palestine and Al Aqsa Mosque".
In addition to unifying Muslim youth's understanding of the urgency of the Palestinian struggle, the conference also aims to rally the unity of the world's youth in order to take concrete, strategic and integrated action.
"The objectives of the conference are to strengthen brotherhood among International Muslim Youth; to pioneer efforts to liberate Palestine and al-Aqsa Mosque in an integrated manner between international Islamic youth activists and organizations and to unify the understanding of the liberation of Al-Aqsa as the main goal," Anshorullah said.(L/RE1/RS5)
Miraj News Agency (MINA)