Asian Games Torch Relay to Involve Legendary Athletes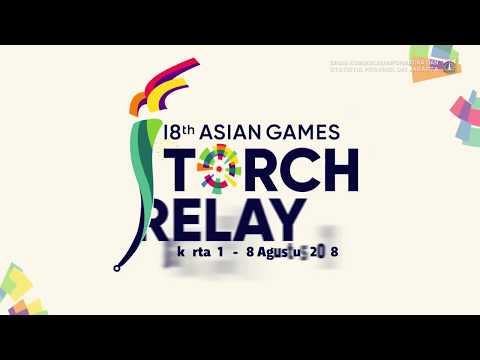 Jakarta ,MINA — The Indonesian Asian Games 2018 Organizing Committee (INASGOC) has said the torch relay scheduled from July 17 to August 15 will pass through 53 districts and cities in 18 provinces and involve 40 legendary athletes, celebrities as well as public figures.
"There will be Taufik Hidayat, Susy Susanti, Budi Hartono, Yustedjo Tarik, Yayuk Basuki, Herman Sembalo and others. We will start with lighting the torch in India on July 14-16 as the first host country of the Asian Games," INASGOC chairman Erick Thohir said here on Thursday.
The torch will taken through historical cities such ad Aceh, Mataram and Palembang as well as Raja Ampat and Banyuwangi districts and Bali.
"From India the torch will be taken to Mrapen in Central Java where it will be received by sports and youth affairs minister and coordinating minister for human development and culture," he said.
INASGOC will carry the Asian Games torch aboard Boeing 737-500, supported by the air force, he added.
"We wish Asian Games will be heard across Indonesia. We wish people not only in Jakarta and Palembang but also in other cities so that they may feel part of the Asian Games as the President hopes for," he said.
The torch, Erick said, will not only be taken around cities by bearers but also in other sensational forms of activities organized by local governments concerned such as "by divers or by boat, horse, skydivers, jumpers and others."
He said many national figures would participate in their respective places of origin "as this activity is all ours."
INASGOC has prepared around 200 torches for the parades in the 53 cities and districts.
"We hope they are kept well because they contain gas and other substances. We do not want any eventualities to happen and that is why we are cooperating with the police and the TNI (military) for the event," he said. .(T/RS5/RS1)
Mi'raj Islamic News Agency (MINA)