ARIZONA FAITHS REJECT ISLAMOPHOBIA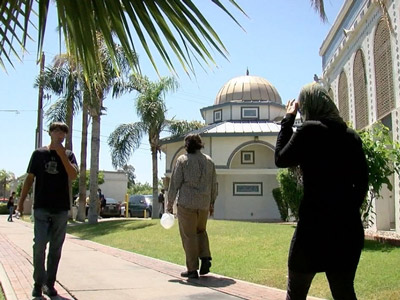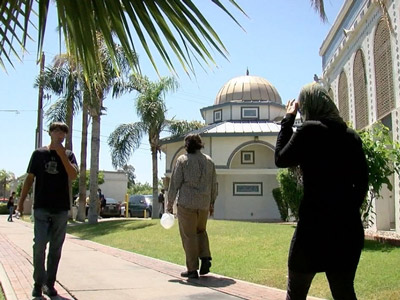 Arizona, 1 Rajab 1436/20 April 2015 (MINA) – An Arizona mosque that was a target of hateful messages last week was reached out on its open day by religious leaders from different faiths, who joined forces over the week end to show solidarity with Tempe Muslim community.
"It is hurtful and really it is for no reason," Imam Ahmed Shqeirat said, On Islam quoted by Mi'raj Islamic News Agency (MINA) as reporting.
"We are a center of peace and worship for all."
The open house came a week after a valley mosque was targeted by an Islamophobic attack when a small group of racists gathered outside the mosque.
Led by Dean Saxon, a well-known street preacher, racists tore up pages of the holy Qur'an and spat on it.
"It is free speech, whether it incites hate or love it is free," Saxon told in campuses.
"I think tearing up the Quran is the perfect dialog."
The Islamophobic preacher has been rejected by several students with one approaching him and another hitting him with his bike.
Countering Saxon's hate speech, religious leaders from different faiths showed up at the Islamic Center in Tempe last Friday to send a message of peace to the Muslim community.
Despite his failure to draw supporters, the Islamophobic preacher plans to target other mosques in Valley.
Last September, Arizona Muslims protested a training session for prosecutors and law enforcement personnel featuring anti-Islam conspiracy theorist John Guandolo, who claims that CIA director is a "secret Muslim".
Since the 9/11 attacks, US Muslims, estimated between 6-8 million, have complained of discrimination and stereotyping in their communities due to their Islamic attire or identities.
Additionally, a Pew Research Center study, Public Remains Conflicted Over Islam, has revealed that the majority of Americans know very little about Muslims and their faith.
A Gallup poll also found that the majority of US Muslims are patriotic and loyal to their country and are optimistic about their future.
Another Economist/YouGov poll found that a 73 percent of Americans believe that US Muslims are victims of discrimination amid recent attacks against the community. (T/P006/R03)
Mi'raj Islamic News Agency (MINA)