ARAB LEAGUE CALLS FOR JEWISH SETTLERS TO BE PROSECUTED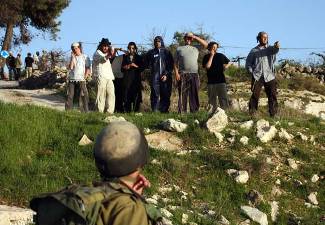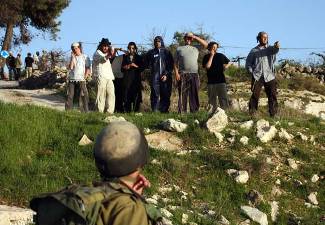 Al-Quds, 24 Shawwal 1436/8 August 2015  (MINA) – The Arab League's "Arab Peace Initiative Committee" has called for Jewish settlers and their organisations to be placed on terrorist lists and prosecuted in international courts for their crimes.
According to a report by Anadolu, the committee also called for regional and international discussions for a new draft resolution by the UN Security Council about the terrorism by Israeli settlers against the Palestinians.
The draft requests the council to bear its responsibility for bringing an end to Israeli settlement building in the land earmarked for the state of Palestine, especially in occupied East Jerusalem, Middle East Monitor (Memo) quoted by Mi'raj Islamic News Agency (MINA)  as reporting.
While the Arab League affiliate called for support for the measures claimed to be taken by Palestine to file a complaint to the International Criminal Court in the wake of the arson attack which burnt a Palestinian baby alive last week, it also called for international protection for the Palestinians living under Israeli occupation.
However, the London-based Palestinian Affairs Centre (PAC) has pointed out that the Palestinian Authority has not lodged a complaint against Israeli settlers with the ICC.
"The ICC is in summer recess from 16 July until 10 August," explained Ibrahim Hamami. The head of the PAC said that the ICC does not accept any complaints during this time.
As such, he believes that the PA is "lying" about this issue. In any case, he added, the ICC does not accept complaints about issues like this due to its lack of jurisdiction on such matters.
Meanwhile, the Arab Peace Initiative Committee called for the Palestinian factions to form a national unity government to be able to tackle the challenges facing the Palestinian cause and to hold elections.
It also expressed concern about the financial crisis gripping the UN Relief and Works Agency for Palestine Refugees, UNRWA. (T/P002/R04)
Mi'raj Islamic News Agency (MINA)