AFGHAN FORCES ATTEMPT TO FREE 16 CAPTURED POLICEMEN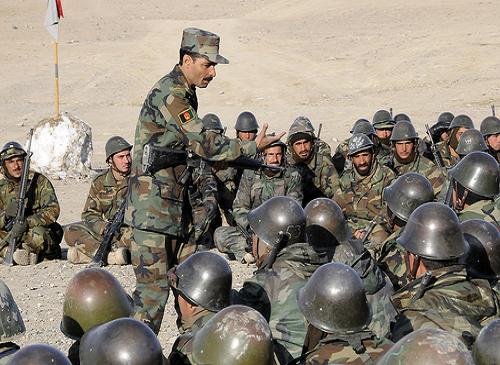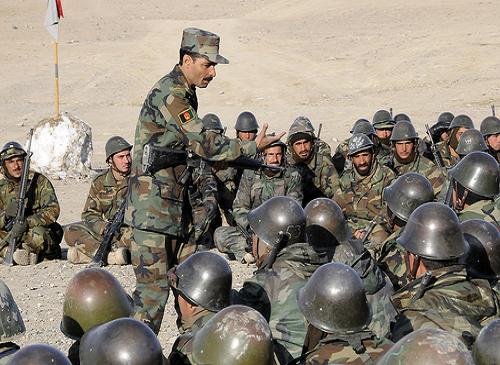 Kabul, 4 Muharram 1435/28 October 2014 (MINA) – Afghan security forces have launched an operation to free at least 16 policemen captured by the Taliban, officials confirmed Tuesday.
The policemen were taken on Sunday during an attack involving 300 Taliban militants, in the Wardoj district in the northeastern province of Badakhshan, which killed four police officers, Anadolu Agency quoted by Mi'raj Islamic News Agency (MINA) as reporting.
"Reinforcement forces headed by deputy interior minister Mohammad Ayob Salangi have arrived in the area and have surrounded the rebels in an effort to free the captured soldiers," said provincial police spokesman Lal Mohammad Ahmadzai.
He said at least 15 militants had been killed in the Taliban attack and seven others injured. Militants from Chechnya and Uzbekistan were identified among the dead bodies and injured militants, he added.
The Wardoj district with its arduous routes in the mountainous province of Badakhshan has been vulnerable to Taliban insurgent attacks and was even captured, for few days, by militants last year.
Taliban militants' purported spokesman Zabihullah Mujahid confirmed the attack on Tuesday and said that Taliban had achieved great victory.
"At least nine soldiers were killed and 30 others were captured by Mujahiddens following an operation in the Wardoj district of the Badakhshan province, which began on Sunday morning. Six armored vehicles and four police vans were seized as well," Mujahid said.
"We had taken some security measures to strengthen the compound in Wardoj. But it is a remote area and hard to reach. We have to walk for several hours to reach there. Taliban always targets weak points," police spokesman Ahmadzai explained.
According to local officials in the adjoining Kunduz province and MPs of the Afghan parliament, Taliban militants have succeeded to take control of at least 30 villages in the province.
Afghanistan has seen a wave of deadly attacks since the new government came into power a month ago, forcing it to try to control the militancy. (T/P001/R03)
Mi'raj Islamic News Agency (MINA)