ABBAS MEETS ARAB LEAGUE OFFICIALS DISCUSSING RECENT ISRAELI VIOLATIONS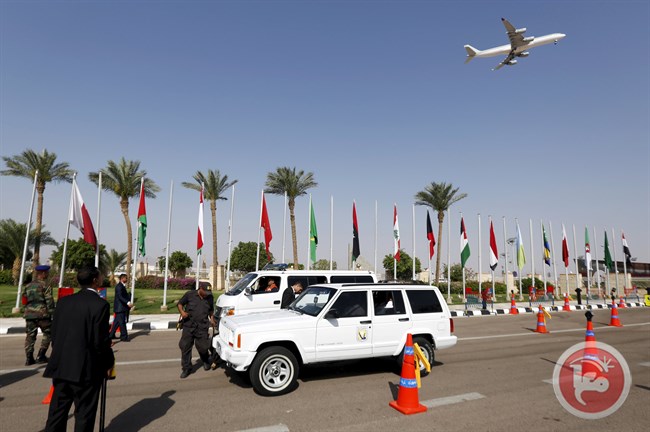 Ramallah, 19 Shawwal 1436/4 August 2015 (MINA) –  President Mahmoud Abbas arrived in Cairo on Tuesday to meet Arab League officials for talks on recent Israeli violations against Palestinians, the Palestinian ambassador to Egypt said.
Ambassador Jamal al Shubaki told Ma'an that Abbas will also participate in the official opening of a new 72-kilometer section of the Suez Canal aimed at speeding up traffic along the existing waterway,  Islamic News Agency (MINA)  reported, quoting Ma'an News.
Abbas will then meet  Arab League officials on Wednesday for a discussion on recent Israeli violations and Israel's ongoing settlement policy.
Last week, Israeli settlers launched an arson attack to two houses on the occupied West Bank, killing an 18-month-old Palestinian toddler and critically injuring his entire family members.
The attack sparked international outcry, despite Israeli pledges to crack down on Jewish extremism.  The pledge was met with skepticism from Palestinian officials, saying the Israeli government policies bore ultimate responsibility for the attack.
Israel last week announced the "immediate" construction of 300 new settler homes in the illegal settlement of Beit El in the occupied West Bank.
Israel's settlements are illegal under international law and considered an impediment to the future Palestinian state.
Previous Arab League meetings have lent support to the Arab Peace Initiative agreed in 2002.
The initiative offers normalized relations between Israel and the Arab states in return for Israeli withdrawal from the occupied territories, including East Jerusalem, and a "just settlement" for the Palestinian refugee crisis. (T/P010/RO6)
Mi'raj Islamic News Agency (MINA)