3,500 Citizens in South Korea Advocate the International Law for Peace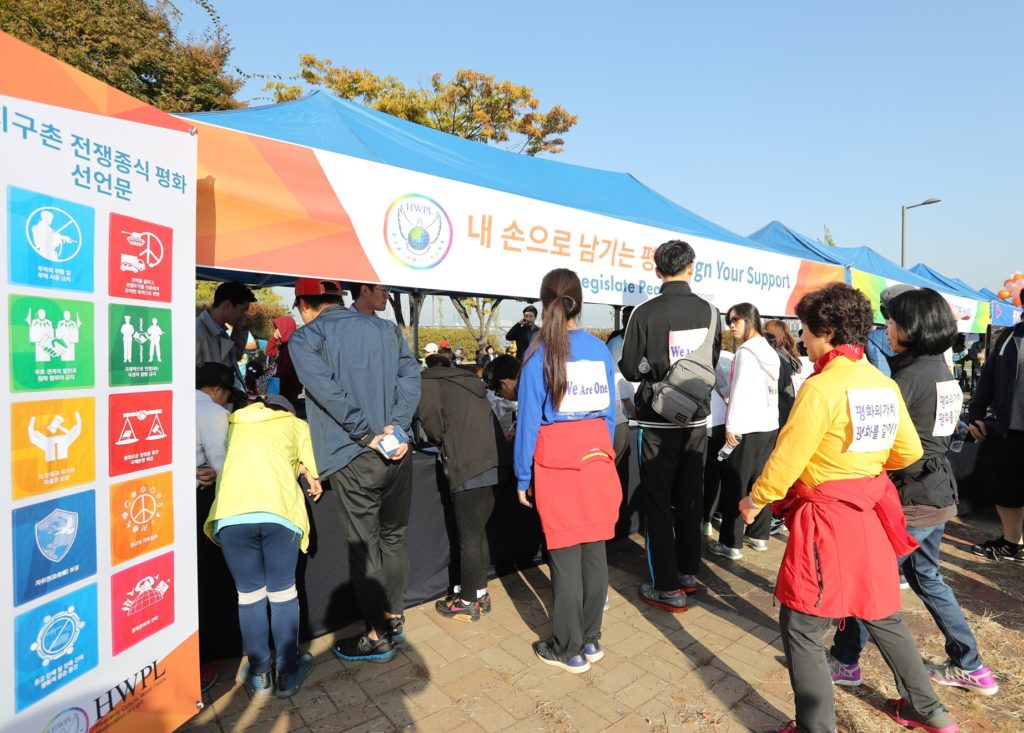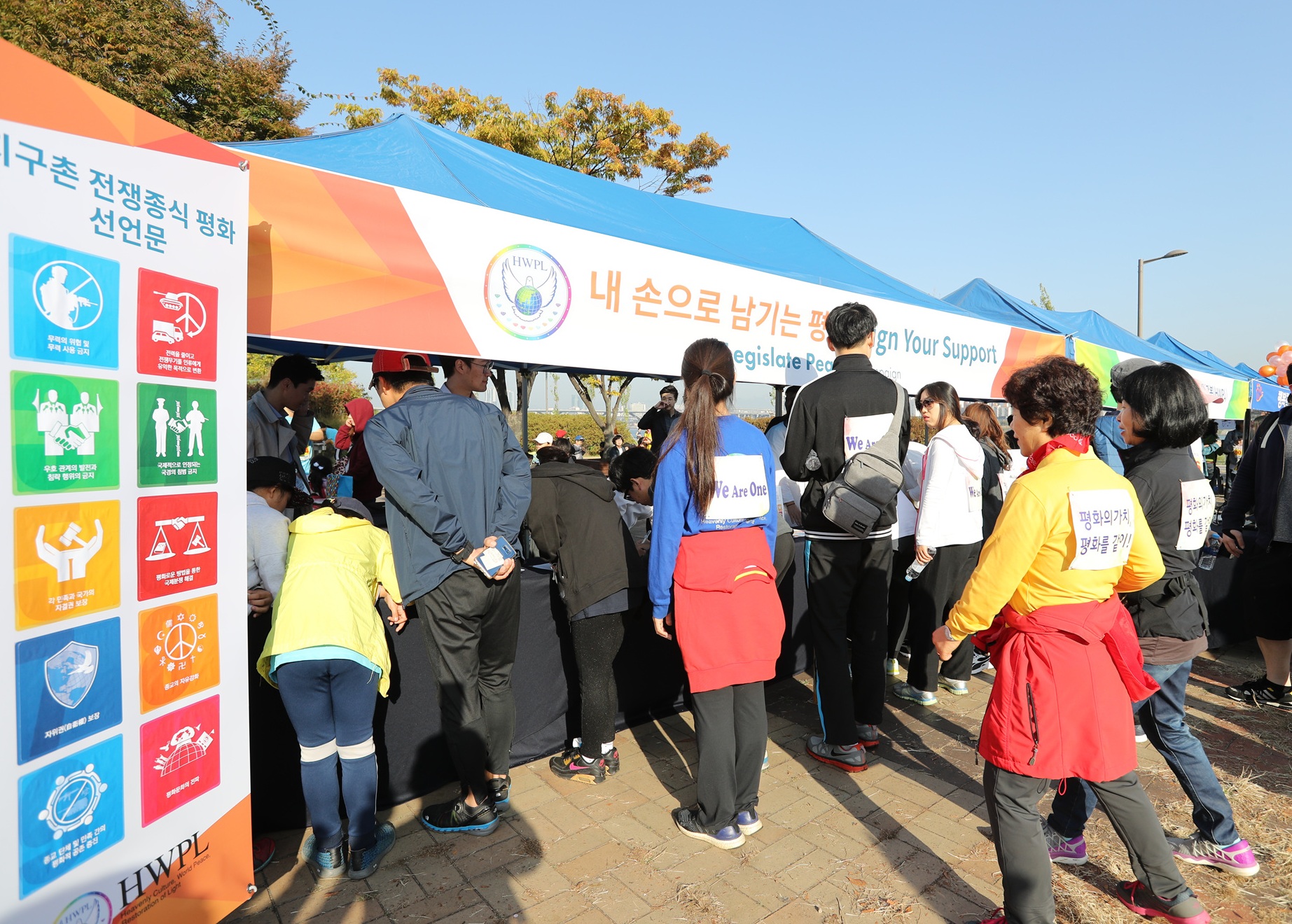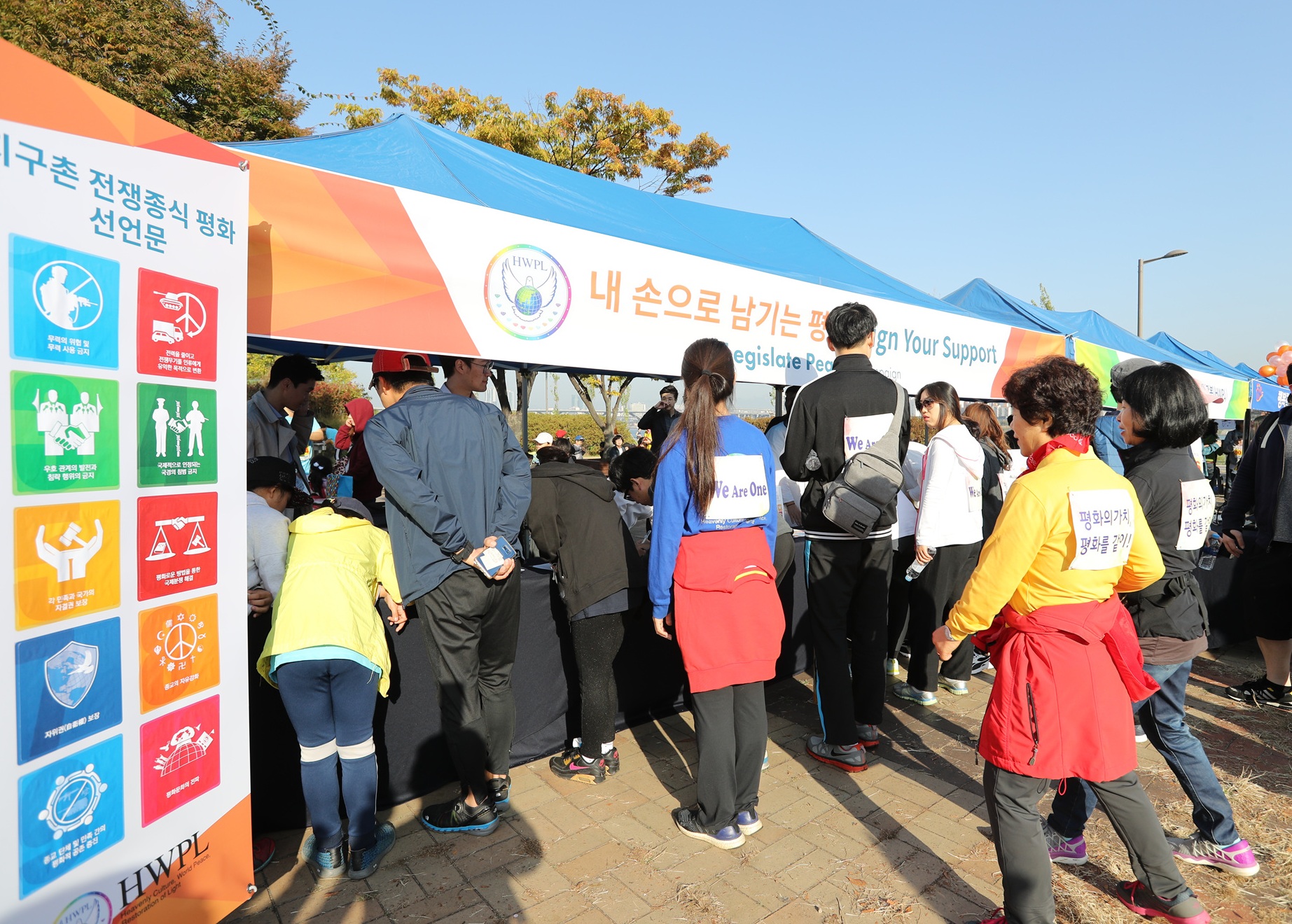 Seoul, MINA – A peace campaign seeking both local development and global peacebuilding along with the participation of 3,500 citizens and members of an international NGO has ben held in Seoul, South Korea.
On October 21st, Heavenly Culture, World Peace, Restoration of Light (HWPL), an international NGO under the UN ECOSOC and DPI, held the "HWPL National Marathon Festival" as a part of its "Legislate Peace Campaign" to advocate for the establishment of an international law for peace.
Co-hosted by the Korea Sport For All Federation, a local NGO under the Seoul Metropolitan Government, the event served as a venue for local citizens to participate in a marathon and willingly provide voluntary donations for their local communities.
As for individual contributions to peacebuilding, Chairman Man Hee Lee of HWPL said, "The work of peace is not given to a single individual or company, but rather to everyone around the globe. HWPL, as a peace organization under both the UN DPI and ECOSOC, is seeking to build cooperation with the UN, with a focus on achieving cessation of war and global peace in a way where everyone in our globe can participate in this work of peace with the same heart for peace."
The participants also wrote their signatures of support for the Declaration of Peace and Cessation of War (DPCW), which was drafted by HWPL with 10 articles and 38 clauses to advocate for international cooperation for peacebuilding through peaceful settlement of disputes, respect of international law in conflict prevention, and spreading a culture of peace.
The Legislate Peace Campaign, in collaboration with international and local communities around the world, has received over 700,000 signatures of support for the DPCW to be introduced in international organizations and national governments worldwide.
In the participant's interview, Jae Hee Kim, a university student said "As each signature from citizens like us is collected, we know the DPCW will be realized eventually. I am participating in this peace campaign with my own hands. I believe that this is a shortcut for the world to encounter peace, and it will go beyond not only myself but also my family and even further to my country."
The participation of citizens in this event will also greatly contribute to furthered community development due to their voluntary donations in the form of crowd funding. Approximately $7,500 (KRW 8,400,000) was donated by the HWPL members and this will now be set up as a local development fund. (A/R01)
Mi'raj News Agency (MINA)