MORE THAN 200,000 LABOURERS IN GAZA NOW UNEMPLOYED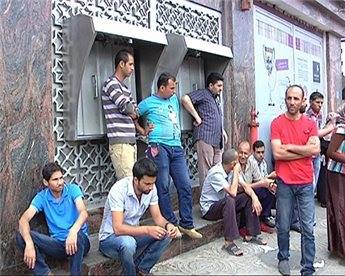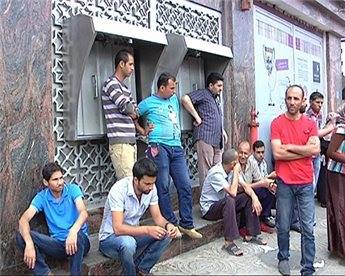 Gaza, 23 Shawwal 1435/19 August 2014 (MINA) – The Palestinian Labourers' Federation in Gaza said on Sunday that more than 200,000 workers are now unemployed because of the effects of the eight-year-long Israeli siege and the latest assault against the Gaza Strip, Anadolu news agency reported.
The federation described how the workers in Gaza are experiencing difficult living conditions. "About 200,000 out of the total 330,000 workforce are currently unemployed," a statement issued by the federation reportedly said, according to Middle East Monitor reports quoted by Mi'raj Islamic News Agency(MINA).
According to the statement, 30,000 workers lost their jobs due to the latest Israeli war on the Strip, as a large number of factories, shops and economic firms have been destroyed. The number of workers who are out of work because of the ongoing siege is 170,000.
Anadolu quoted the head of the Palestinian Businessmen Association, Ali Al-Hayek, as saying that Israeli occupation forces had already completely destroyed 450 factories and partially destroyed some 500 factories during the latest war.
Israel has been waging a massive military campaign against the Palestinians in the Gaza Strip since 7 July, killing more than 2,000 Palestinians and wounding more than 10,000 others.
So far, more than 38,086 civilian facilities, including houses, government offices, schools, mosques, cemeteries, etc… have been completely or partially destroyed.
Furthermore, since 2006, when Hamas won a majority in the Palestinian parliamentarian elections, the Israeli occupation has been imposing a strict siege on the Gaza Strip.
Despite collective punishment being a violation of international law, the siege has tacit regional and international support because Israel, which keeps killing Palestinians and building illegal settlements, claims that Hamas is a terrorist organisation rather than a resistance movement.
Palestinian negotiators in Cairo are insisting on a full and immediate end to the siege before accepting any ceasefire agreement with the Israeli occupation.(T/P03/E01)
Mi'raj Islamic News Agency (MINA)