Worst Spell of Cold Weather This Winter Hits Palestine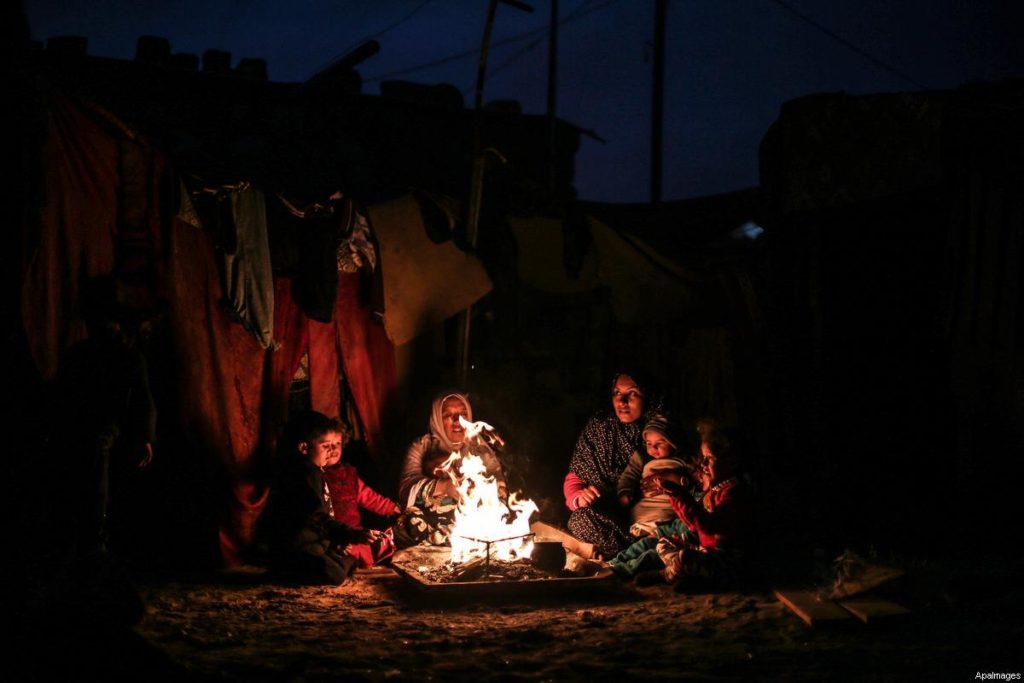 Gaza, MINA – The worst spell of cold weather and storms this winter has being hitting Palestine since Thursday night. The people of Gaza are being affected particularly badly, due to the shortage of fuel and lack of vital equipment as a result of the 11-year siege of the enclave.
Palestinian weather forecasters said on Thursday that the cold front could hit the country accompanied by heavy rains and high winds reaching up to 90 km per hour, with waves up to three metres high, Middle East Monitor (MEMO) reported.
In response to the harsh weather conditions, the Palestinian Ministry of Works said that its rescue teams were ready to deal with any emergencies. However, the ministry complained of severe shortages of emergency equipment due to the Israeli-led siege, as the Israeli authorities do not allow many of the related machinery, including pumps, steel cables and pipes, to be imported.
The ministry also warned that old pumps might not work properly. This prompted fears of flooding and high water levels in low-lying residential areas.
In January 2015, 2016 and 2017, Gaza suffered massive floods and thousands of residents were evacuated from their homes during heavy storms. Former Palestinian Prime Minister Ismail Haniyeh, who is now the head of the Hamas political bureau, took part personally in rescue efforts in 2015.
The situation in Gaza deteriorated after major Israeli military offensives severely damaged sewage, water and communication infrastructure, aside from the appalling human losses.(R/R04/RS5)
Mi'raj News Agency (MINA)