With Two-State Solution 'Slipping Away,' UN Denounces Israel's Settlement, Demolition Activities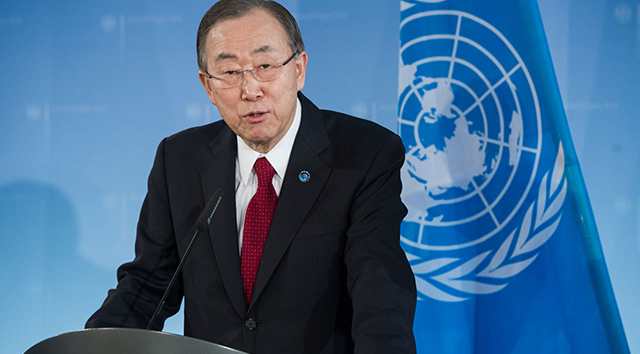 New York, 02 Syawal 1437/07 July 2016 (MINA) – The United Nations has condemned Israel for demolishing Palestinians' homes and advancing plans to build new houses for Israeli settlers, amid the prospect of the two-state solution to the Middle East conflict already "slipping away."
UN Secretary-General Ban Ki-moon has denounced Israel's decisions to move forward with new constructions in the West Bank and East Jerusalem, urging Israel to halt and reverse such decisions in the interest of peace and a just final status agreement, Mi'raj Islamic News Agency (MINA) reported, quoting WAM.
"The Secretary-General strongly criticises the decision by Israeli authorities to advance plans to build some 560 housing units in the West Bank settlement of Maale Adumim, as well as the advancement of plans to build 240 housing units in a number of settlements in occupied East Jerusalem," Ban's spokesperson said in a statement.
"This raises legitimate questions about Israel's long-term intentions, which are compounded by continuing statements of some Israeli ministers calling for the annexation of the West Bank," the spokesperson added.
The decisions followed the release last week of the report by the so-call Middle East Quartet, the Russian Federation, the United States, the European Union and the UN, that provides recommendations to address impediments to the two-state solution.
The report, among other things, urges Israel to stop its settlement policy and Palestine to end incitement to violence.
"The Secretary-General is deeply disappointed that this announcement comes only four days after the Middle East Quartet called on Israel to cease its policy of settlement construction and expansion," Ban's spokesperson said. (T/R07/R0)
Mi'raj Islamic News Agency (MINA)