UNHCR : WEST PLEDGES TO RESETTLE 100,000 SYRIAN REFUGEES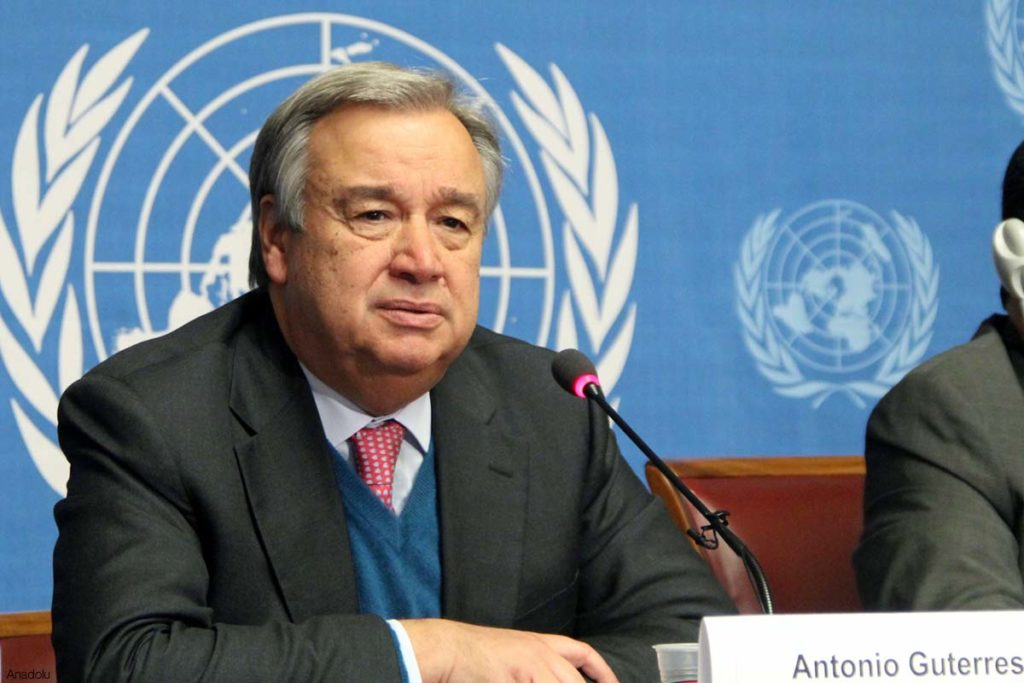 Jenewa, 18 Safar 1435H/11 December 2014M (MINA) – Twenty-seven Western nations have agreed to take in more than 100,000 Syrian refugees from Syria's neighbouring countries, the Anadolu Agency reported the United Nations High Commission for Refugees saying yesterday.
UN High Commissioner for Refugees Antonio Guterres said he was satisfied with the results of the UNHCR conference held in Geneva to urge Western nations to receive Syrian refugees in a resettlement programme that aims to resettle the most vulnerable Syrian refugees in neighbouring countries, Middle East Monitor (MEMO) by Quoted Mi'raj Islamic News Agency (MINA) as reporting. Thrusday.
In a press conference, Guterres said that this included disabled refugees, victims of torture and those with chronic illnesses who need special medical care. The segment will also ensure that distinguished students and academics receive scholarships to complete their education.
Guterres said European countries, Canada, New Zealand, the United States, Uruguay and Australia have already confirmed their willingness to resettle Syrian refugees, while Brazil, Argentina and Belarus will study the situation.
"The world has a debt of gratitude to the neighbouring countries that probably we will never be able to fully pay or to fully express," Guterres told delegates.
Guterres repeatedly hailed Syria's neighbours for their unflinching generosity, urging "massive support from the international community". Only 66,254 of the pledged spots announced yesterday were "firm and concrete", he said.
The number of Syrian refugees living in Europe does not exceed two per cent of the total number of Syrian refugees residing in neighbouring countries including Jordan, Lebanon and Turkey. Some 3.2 million refugees live in the countries surrounding Syria, and their host communities are struggling to provide for them. (T/P002/R03)
Mi'raj Islamic News Agency (MINA)