UN Peacekeeping Chief Pledges Support to Displaced Civilians in Malakal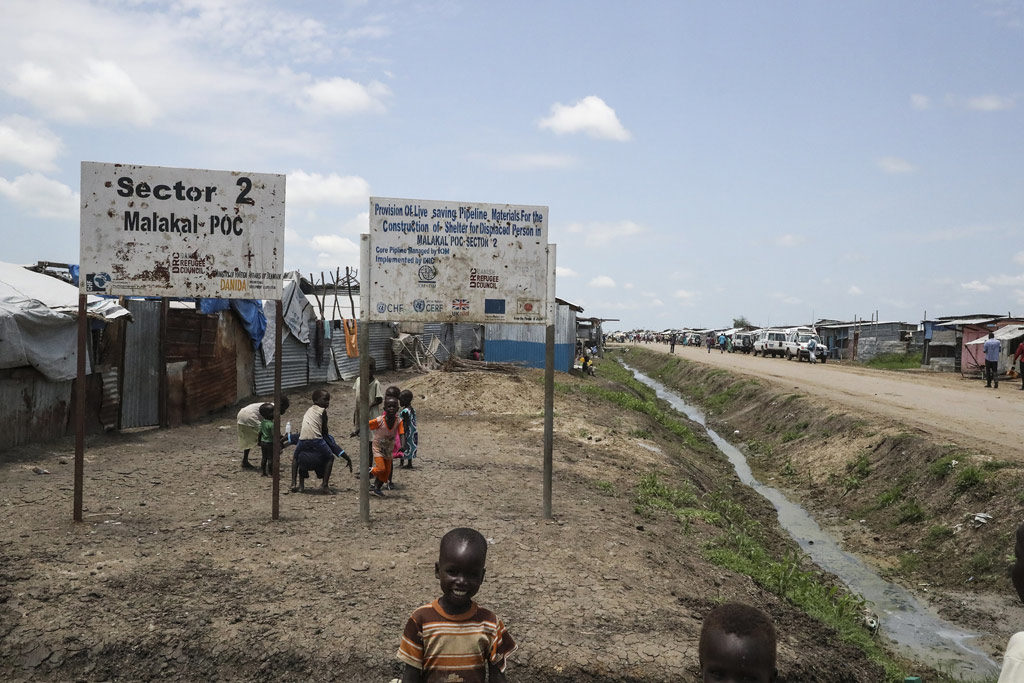 Malakal, MINA – Having witnessed first-hand various security challenges and humanitarian efforts in South Sudan, the United Nations peacekeeping chief has wrapped up his three-day mission to the country, which included a visit to the UN Protection of Civilians site in Malakal, where he expressed the Organization's resolve to support the return to stability.
"We are determined to continue doing our best to help the population," said Jean-Pierre Lacroix, Under-Secretary-General for UN Peacekeeping Operations said after visiting Malakal, UN News Centre reported.
Continued civil conflict has plagued South Sudan, since December 2013. A brokered peace deal signed in August 2015 has not completely taken hold, causing hundreds of thousands to flee amidst burgeoning humanitarian challenges.
Mr. Lacroix visited the UN Protection of Civilians (PoC) site in Malakal, where 30,000 people struggle to survive. Since its formation, the internally displaced persons (IDPs) site has offered refuge to countless South Sudanese escaping conflict around their homes.
Troops on the ground briefed him on various security concerns, obstacles and humanitarian efforts underway to assist the local population.
"My visit to Malakal was quite informative on the efforts that are being made to support the population there – the IDPs – but also the population as a whole, irrespective of their affiliation," he maintained.
Through a translator, one IDP living there since December 2013 said, "in this camp we are secure," adding "but still we need more security and peace in this country."
Accompanied by Special Representative of the Secretary-General David Shearer, Head of the UN Mission in South Sudan (UNMISS), the UN peacekeeping chief spoke with local authorities, as well as the UNMISS team and representatives of UN agencies, both on the humanitarian and development sides.
"We had a good meeting with local authorities in Malakal and we agreed that we should continue to work together and increase our cooperation in order to help the return of stability and also generate better opportunities for the population there," elaborated Mr. Lacroix.
During the meeting, Peter Col Wal, speaker of the Upper Nile state assembly, urged UNMISS to support peace activities in his state.(R/R04/RS5)
Mi'raj Islamic News Agency (MINA)