The Grand Imam of Al Aqsa Enters Mosque Despite Israeli Restriction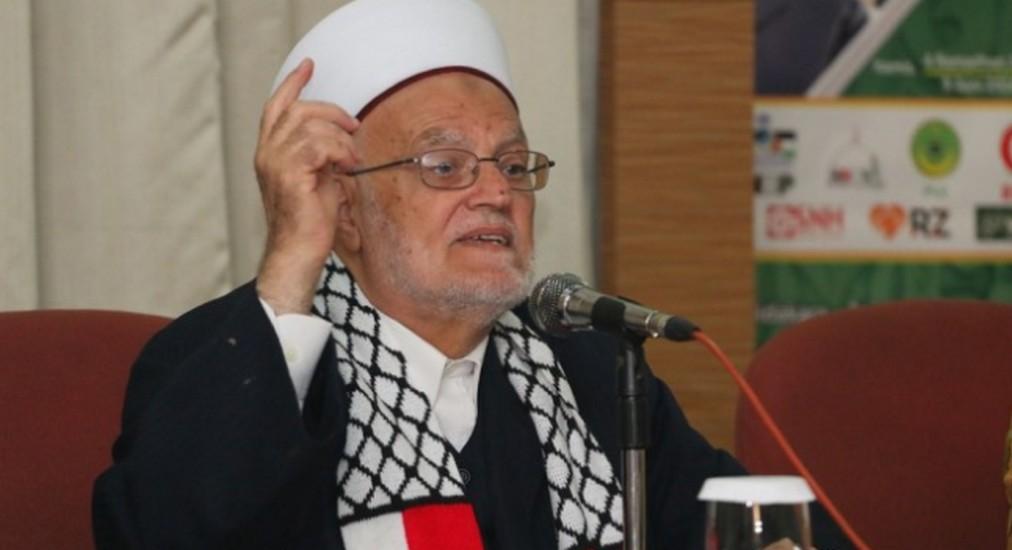 Jerusalem, MINA – Sheikh Ekrima Sabri, the Grand Imam of the Al Aqsa Mosque on Friday managed to enter the Al-Aqsa Mosque, despite previous restrictions from Israel. He was accompanied by many Palestinian lawyers and activists.
On Thursday,Ekrima warned by Israeli targeting of what he called a "religious symbol" in the occupied city, Anadolu Agency reported.
In a press conference, Ekrima said "the Israeli occupation undermined our freedom of expression by saying that we triggered incitement against the occupation."
"When we say that the Al-Rahma gate is an integral part of the Al-Aqsa Mosque, they (Israelis) consider it an incitement," he said.
"I told them (Israel) during the investigation that our position was clear, we would continue to defend our rights in Al-Aqsa," he stressed.
Political and religious figures from Jerusalem gathered on Thursday to support Ekrima, which is prohibited by Israel from praying at the Al-Aqsa Mosque.
On Sunday, Israeli police stormed the house of Sheikh Ikrima, and handed him a summons for interrogation.
The police then issued an order to deport him from the Al-Aqsa Mosque for a week, which could be extended.
Analysts say Israel's accusations against Ekrima are politically motivated to curb the man's activism aimed at "exposing Israeli violations" in the city.
Israel occupied East Jerusalem, where the Al-Aqsa Mosque ss located, during the 1967 Middle East war.
In a move never recognized by the international community, Israel annexed the entire city in 1980, claiming it to be the capital of an "eternal and undivided" state proclaimed by Israel.
Jerusalem is a holy place for Muslims, Christians and Jews, it is home to the Al-Aqsa Mosque, which for Muslims represents the third holiest site in the world.
The Jews called the area "Mount of Temples," claiming that it was the site of two prominent Jewish temples in ancient times. The complex also includes the Church of the Holy Sepulcher, one of the holiest Christian sites in the world. (T/R7/RE1)
Mi'raj News Agency (MINA)