Saudi Football's Officials Perform Prayers at Aqsa Mosque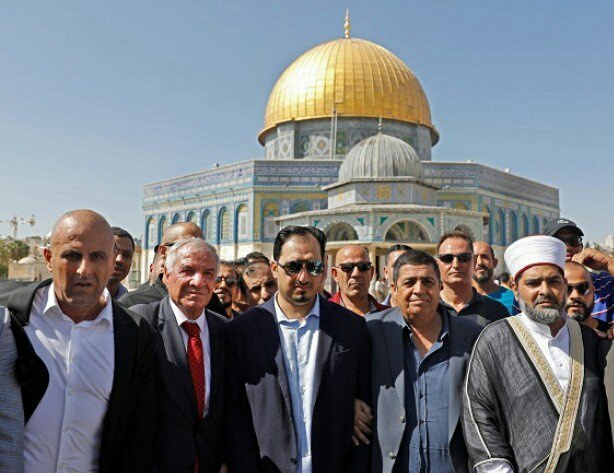 Saudi Football's Officials Perform Prayers at Aqsa Mosque (photo: special)
Al-Quds, MINA – Officials of the Saudi Arabian Football Federation performed pilgrimages and prayers at Aqsa Mosque, in the midst of their visit to compete in the World Cup Qualifier against Palestine.
As reported by the Jerusalem Post on Tuesday, October 15, Saudi officials in their pilgrimage, accompanied by the Head of Islamic Waqf Department Al-Quds, which controls and manages Islamic buildings around Al-Aqsa.
The Saudi delegation, including members of the official team, arrived in Ramallah on Sunday via Jordan.
On Tuesday, Saudi is scheduled to play against the Palestinian Football team at Al-Faisal Husseini Stadium in the city of Al-Ram, south of Ramallah, in a World Cup Qualifier.
Palestinian President, Mahmoud Abbas said in welcoming the arrival, "You have honored Palestine with your presence."
Abbas plans to visit Saudi Arabia in the near future, which is seen as a sign of melting tension between Ramallah and Riyadh. (T/Sj/P2)
Mi'raj News Agency (MINA)