Saudi Arabia Donates US $23 Million to UNRWA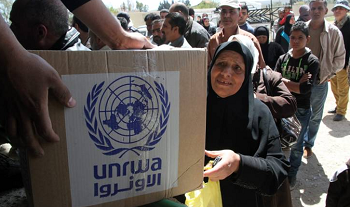 Riyadh, MINA – Saudi Arabia will provide US $23 million fund to the United Nations Relief nd Work Agency for Palestinian Refugees in the Near East (UNRWA).
In an official UNRWA statement announced on Thursday, the fund was planned to be allocated by the Saudi Fund for Development (SFD), MEMO reported.
UNRWA said it would start a large-scale maintenance project to ensure that 268 schools and health centers in Syria, Jordan, Gaza, Lebanon and the West Bank, including East Jerusalem, had buildings that were good and accessible to all visitors.
Welcoming Saudi government, the UN organization noted that its plans to improve various UNRWA facilities in the occupied territories would not be "possible" without Riyadh's contributions.
UNRWA General Commissioner, Pierre Krahenbuhl said he was very grateful that SFD had provided this support, he also explained that many of our structures (UNRWA) needed maintenance.
"Going to a well-maintained school or health center can make a big difference in respect, and that's what we want people to feel, we care about your dignity," he said.
Krahenbuhl added that Saudi Arabia is UNRWA's third largest donor, which has contributed more than US $ 800 million since 1994, a step described by humanitarian organizations as "a clear sign of support for Palestinian refugees and for their dignity and well-being." (T/Sj/R04)
Mi'raj News Agency (MINA)