QATAR REGRETS UN BAN FOR ENTERING GAZA MATERIALS THROUGH RAFAH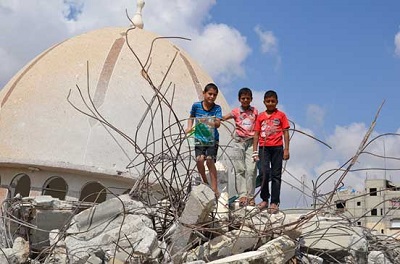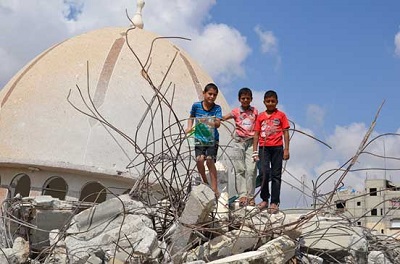 Gaza, 26 Dzulqa'dah 1435/21 September 2014 (MINA) – Ahmad Abu Ras, the Chairman of Qatar Committee for Reconstructing Gaza, stated that he disapproved the statement of UN Coordinator for Middle East peace, Robert Serry who bans for entering building materials to Gaza Strip through Rafah border.
"I am disappointed at the statement. Whereas UN was given mandate to open the blockade and begin reconstruction in Gaza. Rafah border is the main lifeline for Gazans and road for our aids," Abu Ras said in press statement Saturday night, Gaza time.
"If the ban is run, infrastructure development in Gaza will stop" Ras said. The building materials would be used for reconstruction projects in Gaza, Miraj Islamic News Agency (MINA) correspondent reported.
Abu Ras declared that his authority and Egypt has signed an agreement to enter building materials into Gaza for one and half years.
"UN should give attention to the reconstruction projects in Gaza and overcome issues that hinder delivering building materials through the Rafah," he said.
Abu Ras said, since the beginning of Israeli aggression on Gaza, there was no cement entering Gaza. It caused shortage of raw materials and termination of construction.
He pointed out that the termination project reached $155 million. It was outside Shaikh Hamad residential development project. The residential project reached $205 million.
Previously, Serry stated that the Rafah border is not the only main option for delivering building materials. It could be through Karim Abu Salim border to control the goods. (L/K01/K03/P009/R03).
Mi'raj Islamic News Agency (MINA)
activate javascript