Qatar Opens Sheikh Hamad Hospital in Gaza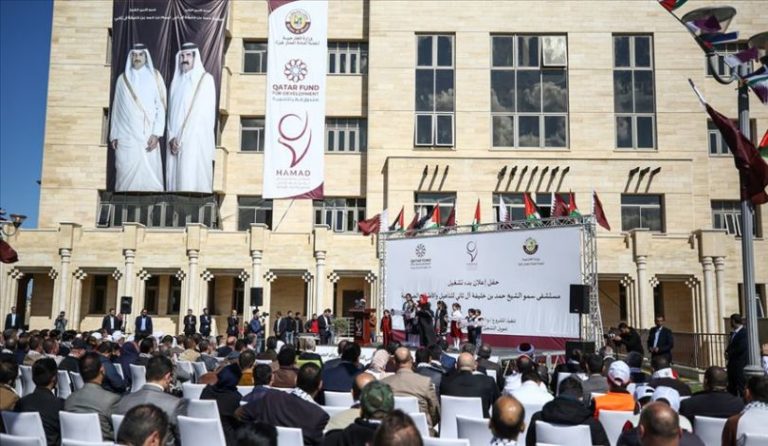 Gaza, MINA – Qatar on Monday inaugurated the Sheikh Hamad Bin Khalifa Al Thani Rehabilitation Hospital in Gaza Strip.
"We announce today, the commencement of Sheikh Hamad Hospital for Rehabilitation to become the largest medical hospital specializing in rehabilitation and prostheses," said Director of Qatar Airways Development Fund, Khalifa Al Kuwari.
"The hospital was established under the full supervision of Qatar National Committee for Reconstruction of the Gaza Strip, on an area of ​​12 thousand square meters, in accordance with international standards," he said.
He pointed out that hospital capacity is up to 100 beds, and includes prosthesis, motor rehabilitation and functional care, Press Quds reported.
He stressed Qatar's desire to "provide quality health services, to ensure a decent life for the Palestinian people."
"The Qatar government continues to make efforts to help Palestinian people achieve their development goals," he said.
Meanwhile, Deputy Minister of Health in Gaza, Yousuf Abu Rish, praised Qatar's role in supporting Palestinian people in the Gaza Strip.
"Qatar has contributed in all fields in Gaza, and health sector is one of its contribution" Abu Rish said.
He added "The health sector in Gaza is able to withstand the blockade with various contributions, the most prominent of which is given by the State of Qatar through its various institutions."
Sheikh Hamad Bin Khalifa Al Thani Hospital will be an addition to the health sector in Gaza and provide quality services.
The establishment of a hospital is part of the financial grant given by the State of Qatar to the Gaza Strip in 2012, valued at $ 407 million (Rp. 5.7 trillion) and includes several projects, mainly: housing development, and paving the road to the city and village sectors.
In October 2018, Qatar also provided $ 150 million (IDR 2.1 trillion) in emergency aid to the Gaza Strip to alleviate the humanitarian crisis in the Gaza Strip.
Previously, MER-C from Indonesia also initiated the construction of an Indonesian Hospital in Gaza consisting of two levels and is now being added two more levels in order to improve health services for the people of Gaza. (T/Sj/R04)
Mi'raj News Agency (MINA)