PROTESTS OUTSIDE ISRAELI CONSULATE IN ISTANBUL FOLLOWING AL-AQSA CLOSURE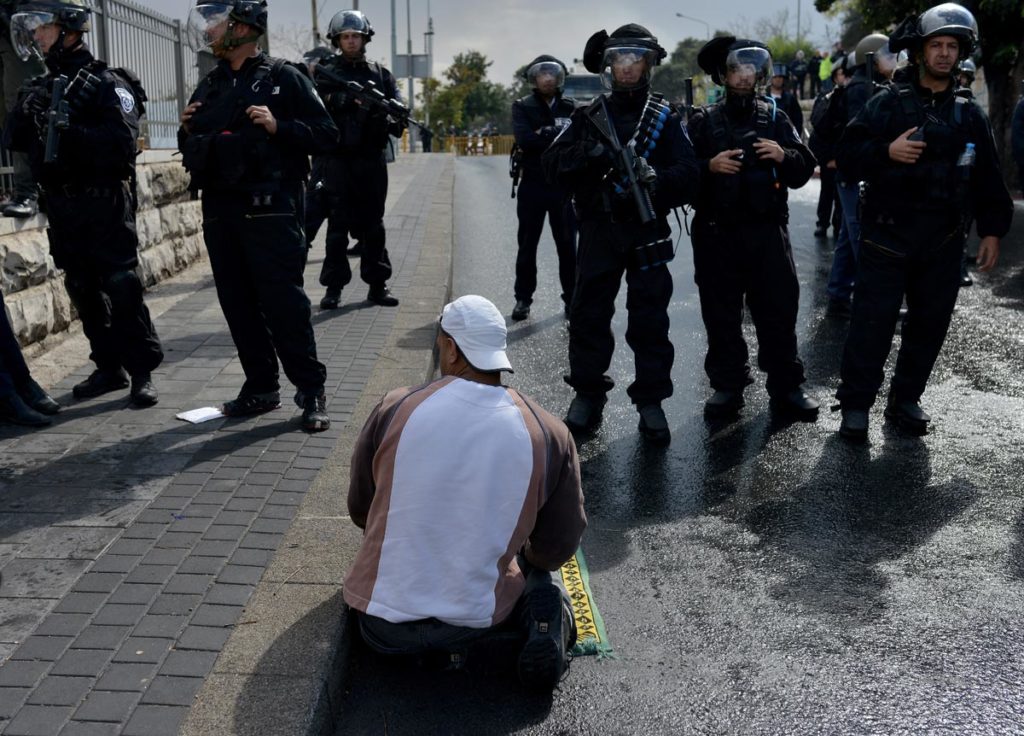 Istanbul, 8 Muharram 1436/1 November 2014 (MINA) – Demonstrators stood outside the Israeli consulate in Istanbul, Turkey, yesterday to protest against Israel's decision to close Al-Aqsa Mosque.
Protesters held placards with slogans including "life is belief and jihad", chanted in support of Palestine and the Palestinians and against Israel, Middle East Monitor quoted by Mi'raj Islamic News Agency (MINA) as reporting.
Chants included "international Jihad is martyrdom", "curses on Israel", "Al-Aqsa will be free, even if our blood flows like rivers", "salutations to Hamas and long live the resistance", and "a thousand salutes from Istanbul to Jerusalem".
Organised by the Anatolia Youth Association, the event began with readings from the Quran, followed by national anthems and songs, and a speech by the group's Istanbul Branch President Ali Ugur Bulut.
Bulut said that Al-Aqsa is the first of the two Muslim Qiblas and the third holiest Muslim site. He added: "Israel continues to shed the blood of the Palestinians in Al-Aqsa Mosque."
Bulut noted that Israel has prevented prayer in Al-Aqsa Mosque for the past three weeks, adding: "Unfortunately, murderous Israel has dared to prevent the call to prayer from being made from Al-Aqsa Mosque.
Can we live on while this is happening to us? Israel is committing such crimes while the leaders of the Islamic world remain quiet and silently stand by, remaining content with issuing statements of condemnation. We must establish Islamic unity in order to confront Israel."
Yesterday morning, the Israeli authorities completely closed Al-Aqsa Mosque after an assassination attempt was made on Jewish Rabbi Yehuda Glick, who is an activist campaigning for raiding Al-Aqsa. He sustained serious injuries after being shot in West Jerusalem on Wednesday evening.
Israel accused the released prisoner Moataz Hijazi from East Jerusalem of attempting to assassinate Glick before killing Hijazi. This led to the outbreak of clashes in many of Jerusalem's neighbourhoods.
Israeli police announced yesterday night that it would be re-opening Al-Aqsa Mosque today. (T/P002/R04)
Mi'raj Islamic News Agency (MINA)