POLYGAMY ABUSE TROUBLES NIGERIA MUSLIMS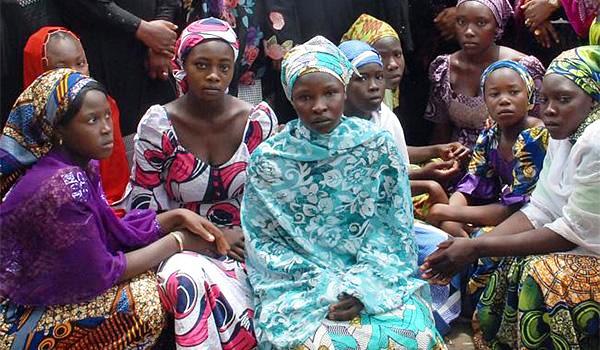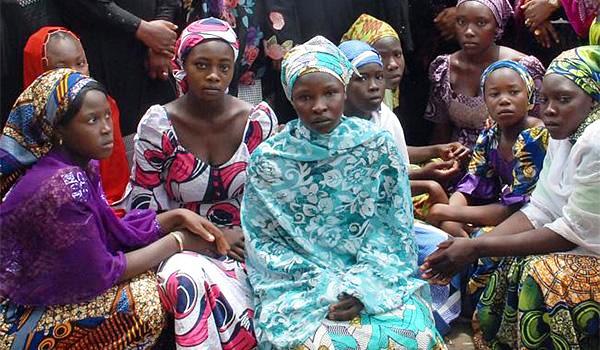 Lagos, 22 Jumadil Awwal 1436/13 March 2015 (MINA) – While maintaining their respect for the Islamic Shari`ah permit of polygamy, a growing number of Nigerian Muslim women have been complaining that the second marriage license is being abused by many men who forget about being fair to their women.
"This is a very controversial topic and I hardly comment on it for many reasons," Alhaja Shakirah Abdulmajeed, national spokesperson for the influential body of Muslim women professionals and businesswomen The Criterion.
"Often time, the first wife gets unfair treatment from the husband who may not deem it fit to consult with her before marrying another woman, On Islam quoted by Mi'raj Islamic News Agency (MINA) as reporting.
"Many Muslim sisters who gladly consented to their husband marrying second or third wife ended up regretting it because they are usually abandoned for the new wife. That is not fair."
Islam sees polygamy as a realistic answer to some social woes like adulterous affairs and lamentable living conditions of a widow or a divorced woman.
A Muslim man who seeks a second or a third wife should, however, make sure that he would treat them all on an equal footing.
The Noble Qur'an says that though polygamy is lawful it is very hard for a man to guarantee such fairness.
Abdulmajeed said while Allah's ruling cannot be overruled by women no matter their objection, "our men often disregard the conditions Allah has attached to polygamy such as equal care and affection. They abandon their first wife the moment they have a new wife. That could not have been the purpose of Allah."
Most Muslim women in Nigeria interviewed by OnIslam.net share the fear of Abdulmajeed among other reservations they have towards polygamy which they rank number marital challenge for the Muslim women.
Court Marriage
Sa'adatu Samaila, a marriage counselor based in northwestern Kano, observed that many young Muslim ladies now insist on having court wedding which means one man, one wife.
"These days, because of the way some men behave after marriage, many Muslim ladies now go to registry (court) which is a strategy to discourage their husband from having another wife," Samaila said, adding that it is a convenient way of committing their men to monogamy as recognized under the Nigerian Marriage Act.
She condemned a situation where some Muslim men even divorce one of the four women already married so as to marry another one.
"We are seeing a terrible trend where some men, because Islam pegs the maximum wives you can have at four, will simply find an excuse to divorce one of the four he already has so that he can marry another one," according to the counselor.
"Truth is that many of our men are simply driven by lust and not any desire to fulfill any religious obligations."
Olamide Sayidat Balogun, a chartered account who is also married, said her understanding of polygamy is that it is a "social provision for specific purpose and not just for the sake of lustful satisfaction."
Asked what she meant by this, Mrs Balogun said polygamy should arise to address a need such as "genuinely helping people such as widows or in terms of the wife at home having certain issues that warrant the man seeking a legitimate sexual satisfaction from another woman."
Other than for these purposes, she would rather quit the marriage if her husband chooses to marry another woman.
"Left to me, if a man has decided to practice polygamy he has only said I am not sufficient for him and I detest the fact that I will share somebody I claim to love with somebody else, according to Balogun.
Dr Idiat Badrudeen, a psychologist, told OnIslam.net that whereas  the reasons Allah has legitimised polygamy cannot be faulted by any human being, many Muslim women are afraid of the consequences of such choice on their socioeconomic and psychological wellbeing.
"Some women have lost their home because their husband married another woman and that is because the new woman simply is overbearing and hellbent on pushing the woman at home outside," she said.
"And our lingering cultural belief in witchcraft and sorcery does not help matters. Cases of one wife allegedly bewitching the children of another wife are one big reason women hate polygamy.
"Economically speaking, how many men have catered reasonably to the needs of his first wife and children before opting for another woman? So most Muslim women who, though agree that their husbands are allowed to have another woman, are afraid that it could result in suffering for her and her children."
She said while marriage is meant to guarantee security for the woman, polygamy "as practiced by our men simply does not offer this anymore because often time the first woman is abandoned or get lesser attention. No woman wants this." (T/P011/P3)
Mi'raj Islamic News Agency (MINA)