PALESTINIAN PM: WE HAVE BEEN THREATENED OVER PAYING GAZA SALARIES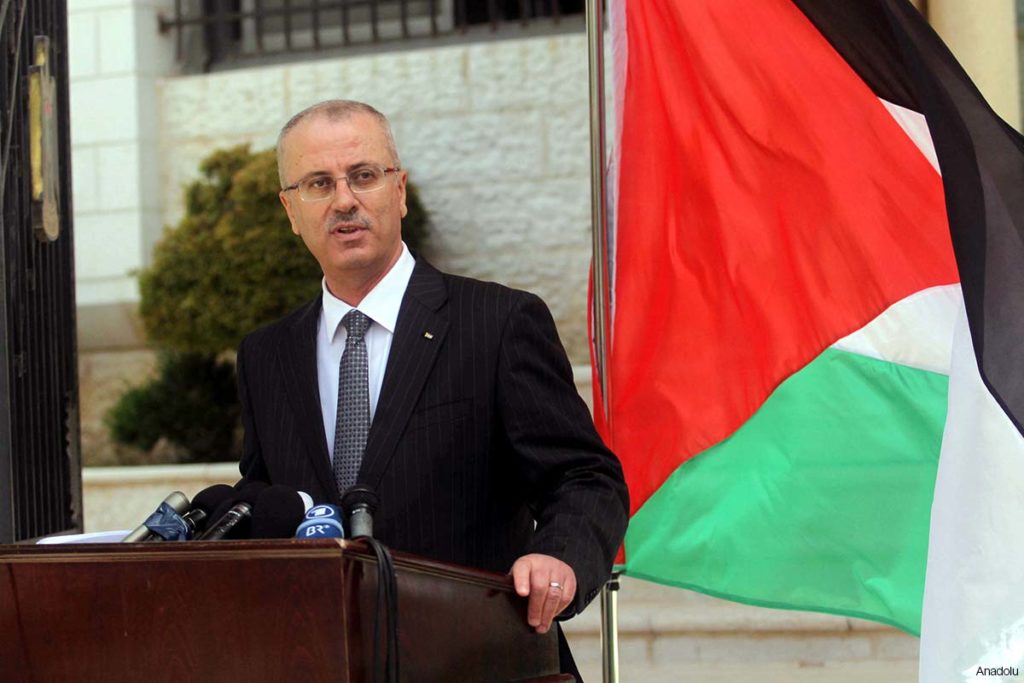 Gaza, 14 Dhulqa'dah 1435/9 September 2014 (MINA) – Palestinian Prime Minister Rami Hamdallah has said that the international community has threatened to boycott his government if it paid the salaries of Palestinian employees recruited by Hamas in Gaza, AFP reported.
"The government and the banks operating in the Palestinian territories were warned that if they make these payments to former Hamas government employees in Gaza then the government and the people will be boycotted," he said as quoted by Middle East Monitor (MEMO) and Mi'raj Islamic News Agency (MINA).
He added: "If this happens, the Palestinian banking system will face a huge problem that will threaten the Palestinian situation in general."
Feeling optimistic, Hamdallah said that despite threats, he has been in contact with international parties in order to overcome this problem.
While employees in Gaza do not get salaries for months, in early June, the banks closed in the blockaded  enclave.
At that time, Gaza was hit by the crisis and struggling to meet the salaries of government employees for months. Revenue from the tax affected since Egypt began to destroy tunnels used to smuggling foods, fuels, and building materials along the border.
In 2013, Hamas is only able to pay the salaries of 77 percent of its employees who numbered about 50 thousand people.
However, since the unity government reformed, the two sides have not been able to pay the salaries of employees to date.
Israel had expressed disagreement  of the reformation of the unity government, as saying it would continue to fight Hamas with all they've got.
Israel has seized some 200 million shekels ($55 million) from monthly tax revenues it collects on behalf of the Palestinian Authority, a senior Palestinian official told Ma'an on Monday.
Israel took a cut of 90 million shekels ($25 million) to cover the unpaid debts of a Palestinian electricity company, The official, who spoke on the condition of anonymity told Maan.
A further $90 million shekels ($25 million) was taken to cover other PA debts, while around $30 million shekels was seized to cover the cost of Palestinian patients referred to Israeli hospitals by the PA.
The seizure will further jeopardize the PA's ability to pay civil servant salaries in Gaza, having faced months of crisis over unpaid employees.
The $380 million shekels ($106 million) transferred by Israel will only cover 40 percent of the monthly wages for PA civil servants in the West Bank, the official said.
The move by Israel is a deliberate attempt to create obstacles for the Palestinian unity government, the official added. (T/R04/P3)
Mi'raj Islamic News Agency (MINA)