Palestine Ask EU Against US "Deal of the Century"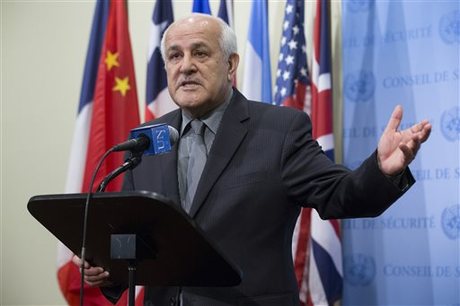 Brussels, MINA – Palestine asked the European Union to defend "two-state solution" and fight the United States (US) "Deal of the Century" peace plan if it ignores Palestinian state.
Palestinian Ambassador Riyad Mansour told reporters on Tuesday, he urged European officials during a recent meeting in Brussels to take initiative and not let the US become a major player in the Middle East peace process.
Administration of US President Donald Trump is expected to reveal his peace plan may be the fastest next month, but the Palestinians have rejected it because they are very biased in supporting Israel.
Palestine urge the European Union to call for an international conference that will reaffirm the global consensus of two-state solution to Israeli-Palestinian conflict and reject the US approach.
"We involve them," Mansour told reporters about his meeting with European Union officials, Nahar Net reported. "They must act."
Palestine also urge European countries – especially France, Italy, Spain, Portugal, Ireland, Belgium and Luxembourg to recognize Palestine as a country. (T/Sj/R04)
Mi'raj News Agency (MINA)