OBAMA LASHES OUT AT ISRAEL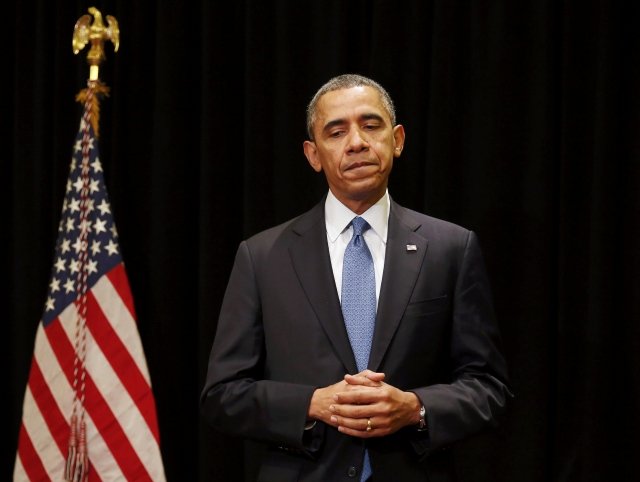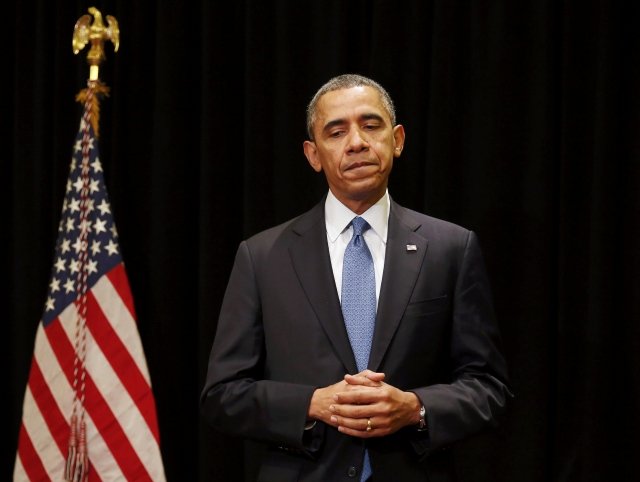 New York, 6 Jumadil Akhir 1436/26 March 2015 (MINA) – President Barack Obama said Tuesday that reevaluating U.S. policy with Israel is not a matter of relations between the countries' leaders but rather a "real naughty policy difference."
"The issue is not a matter of relations between leaders. The issue is a very clear, substantive challenge," Obama said during a joint press conference with Afghan President Ashraf Ghani. "We believe that two states is the best path forward for Israel's security, for Palestinian aspirations and for regional stability. That's our view and that continues to be our view."
Obama's comments were his first public remarks since Israeli Prime Minister Benjamin Netanyahu said he would not allow the creation of a Palestinian state if he were to win re-election, World Bulletin quoted by Mi'raj Islamic News Agency (MINA) as reporting.
Netanyahu has since backtracked, saying he didn't say "never," but he would support the establishment of a Palestinian state if a series of conditions were met.
Obama said the media has crafted the situation as tension between the two leaders. Netanyahu has a different approach which has led up to "a real naughty policy difference that has great consequences for both countries and for the region," Obama said.
"I took him at his word that that's what he meant. And I think a lot of voters inside of Israel understood him to be saying that fairly unequivocally," Obama said.
Even if Netanyahu corrected himself in subsequent days, there still does not appear to be a prospect of "a meaningful framework established that would lead to a Palestinian state," according to Obama.
The issue has never been the creation of a Palestinian state overnight, he pointed out, rather it's about creating a process and a framework that give the Palestinians the hope to "have a secure state of their own."
"I think it is hard to envision how that happens, based on the prime minister's statement," the American leader suggested.
Washington believes two states are possibly by marginalizing extreme elements and bringing together moderate individuals from the two communities. "That possibility seems very dim," Obama said noting that the prime minister's assertion might trigger reactions by Palestinians and lead to a downward spiral of relations that will cause conflict.
He said the reevaluation was not in reference to a U.S. commitment to Israel's security or military cooperation between the two allies, but concerns about U.S. policy on Israeli-Palestinian relations. "We can't continue to premise our public diplomacy based on something that everybody knows is not going to happen, at least in the next several years," he said referring to the creation of a Palestinian state.
The administration is going to wait for an actual Israeli government to form before it concludes the reevaluation process, he said. (T/P011/P3)
Mi'raj Islamic News Agency (MINA)