OBAMA IGNORES PALESTINIAN CAUSE IN HIS UN SPEECH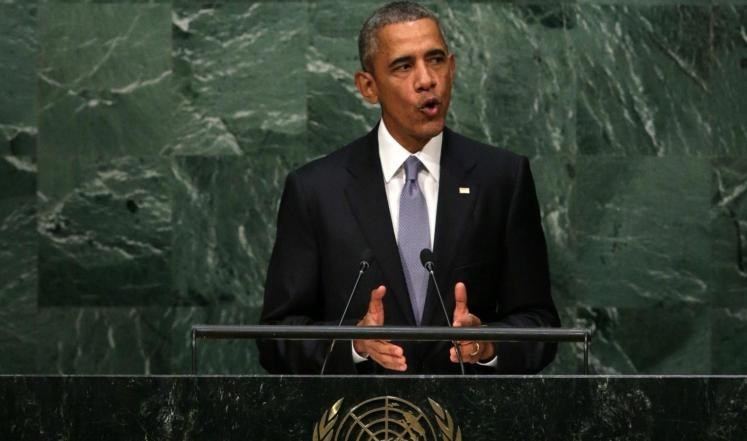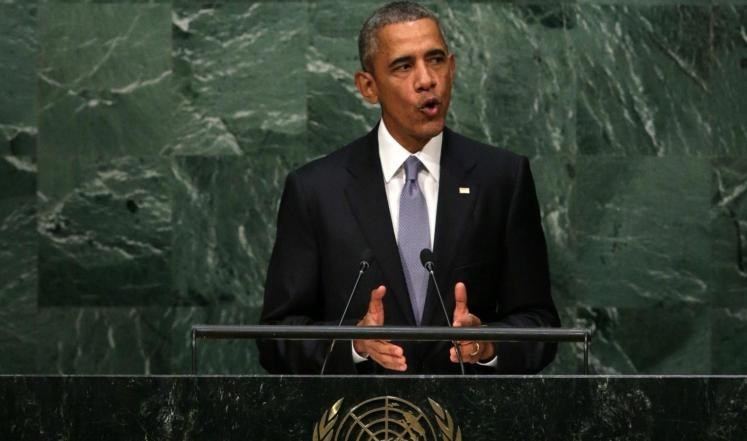 New York, 17 Dzulhijjah 1436/30 September 2015 (MINA) – US President Barack Obama declared during his speech at the UN General Assembly in New York his country's readiness to cooperate with Russia and Iran to solve Syria crisis, ignoring to address the Palestinian cause.
The Palestinian Authority slammed Obama for neglecting the Palestinian issue in his speech at the UN on Monday (29/9), The Palestinian Information Center (PIC) quoted by Mi'raj Islamic News Agency (MINA) as reporting.
Obama called for "a managed transition away from al-Assad," whom he called a "dictator."
"Nowhere is our commitment to international order more tested than in Syria. When a dictator slaughters tens of thousands of his own people, that is not just a matter of one nation's internal affairs — it breeds human suffering on an order of magnitude that affects us all".
He expressed surprise over those who "support tyrants like Bashar al-Assad, who drops barrel bombs to massacre innocent children, because the alternative is surely worse."
Likewise, when a terrorist group beheads captives, slaughters the innocent and enslaves women, that's not a single nation's national security problem — that is an assault on all humanity, he said in reference to ISIS.
The United States, according to him, has worked with many nations in this Assembly to prevent a third world war — by forging alliances with old adversaries; by supporting the steady emergence of strong democracies accountable to their people instead of any foreign power; and by building an international system that imposes a cost on those who choose conflict over cooperation, an order that recognizes the dignity and equal worth of all people.
However, US president failed to mention the Palestinian cause in his speech at the UN General Assembly.
PLO Secretary-General Saeb Erekat expressed disappointment in US president Barack Obama for neglecting the Palestinian cause in his UN speech.
"Does President Obama believe he can defeat ISIS and terrorism, or achieve security and stability in the Middle East, by ignoring the continued Israeli occupation, settlement expansion, and the continued attacks on al-Aqsa Mosque?" he said.(T/P008/RO7)
Mi'raj Islamic News Agency (MINA)