No Indonesian Casualties Reported in Baghdad Bombing : Embassy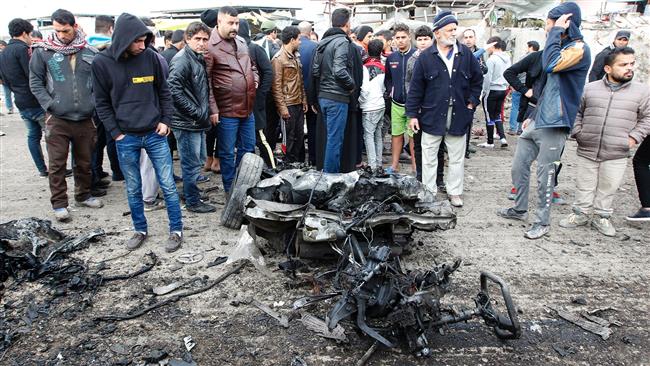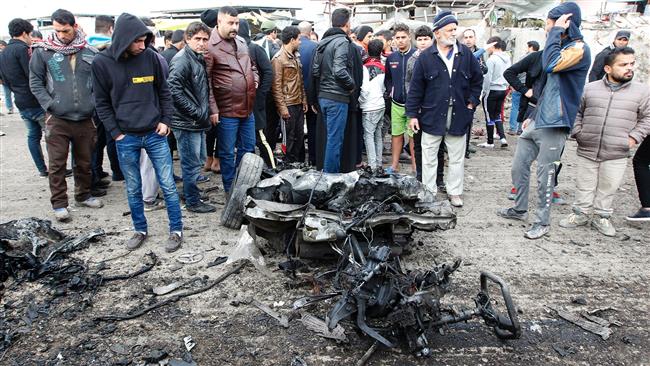 Iraqis inspect a charred vehicle on the site of a terrorist bomb attack in Sadr City in the north of the capital, Baghdad, on January 2, 2017. Afp photo.
Jakarta, 06 Rabiul Akhir 1438/05 January 2017 (MINA) – The Indonesian Embassy in Baghdad, Iraq, has confirmed that there were no Indonesian casualties among at least 16 people who were killed in a car bomb in Baghdads sprawling Sadr City District on Monday (Jan. 2).
"So far, there is no information regarding any casualties among the citizens of Indonesia in the suicide car bomb incident, but Indonesian nationals in Iraq should always be careful and increase alertness," Antara News reported, citing a press statement from the Indonesian Embassy in Baghdad on Wednesday.
In addition, Indonesian nationals in Iraq are urged to intensify communication with the Embassy in Baghdad.
According to a Reuters report, there was no immediate claim of responsibility for the blast, which also wounded more than 40 people, but Islamic State regularly targets civilian areas in the heavily fortified capital, even after losing most of the northern and western territories it had seized in 2014.
Three bombs killed 29 people across the capital on Saturday, and an attack near the southern city of Najaf on Sunday left seven policemen dead.
US-backed Iraqi forces are currently fighting to push Islamic State, the Sunni Muslim militant group, from the northern city of Mosul, the fighters last major stronghold in the country but are facing fierce resistance.
The recapture of Mosul would probably spell the end for Islamic States self-styled caliphate, but the militants would still be capable of fighting a guerrilla-style insurgency in Iraq and plotting or inspiring attacks on the West.
Since the offensive began on Oct. 17, elite forces have retaken a quarter of Mosul in the biggest ground operation in Iraq since the 2003 US-led invasion that toppled Saddam Hussein. Prime Minister Haider al-Abadi has stated the group would be driven out of the country by April.
As clashes continued in and around Mosul on Monday, Islamic State also targeted military positions away from the main battlefield.
Militants attacked army barracks near Baiji, 180 kilometers, or 112 miles, north of Baghdad, killing four soldiers and wounding 12 people, including Sunni tribal fighters, army and police sources stated.
The militants seized weapons there and launched mortars at nearby Shirqat, forcing security forces to impose a curfew and close schools and offices in the town, according to local officials and security sources. (T/RS05/RS01)
Mi'raj Islamic News Agency (MINA)