NIQAB DEBATE VICTIMIZES MUSLIM WOMEN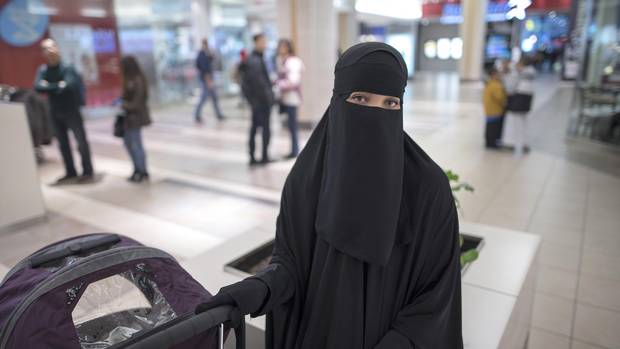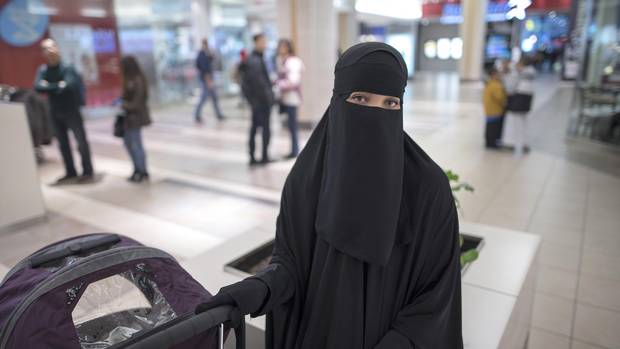 Ottawa, 22 Dhulhijjah 1436/6 October 2015 (MINA) – Reflecting a growing anti-Muslim sentiment in Canada amid ongoing identity & niqab debates, a second Muslim woman has been attacked in a Toronto mall in front of her daughters.
"It hurt, yo," Safira Merriman, said in a Facebook post describing the incident, On Islam quoted by Mi'raj Islamic News Agency (MINA) as reporting.
The 30-year-old Muslim woman was describing her feelings after a man blocked her path and then drove his elbow hard into her shoulder.
The attack took place last week when Marriman was trying to enter Shoppers Drug Mart at Toronto's Fairview Mall with her daughters, aged nine and four.
The mother of two became the second Islamophobic victim in less than a week after a pregnant veiled woman was bullied by two teenagers who pulled her hijab, causing her to fall.
Responding to the attack, Quebec's National Assembly passed a unanimous resolution against Islamophobia.
"My husband was adamant: 'Don't put it on, don't put it on, don't put it on,'" Marriman said about her niqab.
He was afraid I would become a target for abuse, she said, adding: "It's a choice. No woman I've ever met who has the niqab on has been forced to put it on. They've all chosen to put it on out of respect for themselves."
"A lot of people don't realize Islam is a religion that gives women the highest degree of respect. We are protected in so many different ways."Muslims are the fastest growing religious community in Canada, according to the country's statistical agency, Statistics Canada.
Canada's Muslim population increased by 82 percent over the past decade, from about 579,000 in 2001 to more than 1 million in 2011.
Muslims represent 3.2 percent of Canada's total population.
The anti-Muslim attacks came amid heated debate about allowing women to take citizenship oath while wearing niqab.
Last June, Quebec government has proposed Bill 62 which calls for banning face coverings for people in public services, a suggestion criticized by Canadian Muslims for reinforcing negative stereotypes about Muslims.
"On social media, already we've seen a huge spike of what appears to be anti-Muslim sentiment being expressed," Amira Elghawaby, a spokeswoman for the National Council of Canadian Muslims in Ottawa, said.
"This issue around the niqab has put Islam and Muslims in an extremely negative light. The entire community has been tarred with this brush of not wanting to join the Canadian family."
While most Canadians are respectful, she added, the identity issue is "being used as a political football, and that has real ramifications for people's sense of belonging and safety."
On his part, University of Ottawa law professor Natasha Bakht said, "It's very similar to what happened in Quebec during the charter of values debate, when there was a huge increase in violence against women and human-rights violations.
"What's happening with the niqab becoming this huge issue is unnecessary resentment."
While hijab is an obligatory code of dress for Muslim women, the majority of Muslim scholars agree that a woman is not obliged to wear the face veil, or niqab, but believe that it is up to women to decide whether to cover her face.
In a recent poll, most for the Quebeckers were found not concerned about religious accommodations.
Though it has the second largest Muslim population in Canada, the east-central province of Quebec is one of the most Islamophobic provinces in the country, where Muslims are facing different kinds of discrimination and racism. (T/P006/R04)
Mi'raj Islamic News Agency (MINA)