MYANMAR TO REPATRIATE 100,000 ETHNIC RAKHINES FROM KACHIN STATE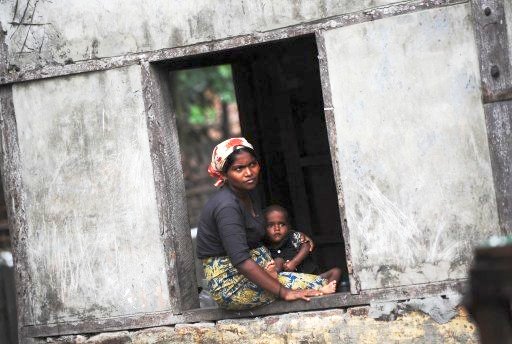 Rakhine, 19 Jumadil Awwal 1436/10 March 2015 (MINA) – Western Myanmar's Rakhine state will repatriate more than 100,000 ethnic Rakhine Buddhists from the country's Kachin state, where fighting between rebels and government troops have threatened their livelihoods, officials said Monday.
Phyu Thar Che, vice-chairman of the Rakhine Literature and Cultural Association, said the Rakhine state government had pledged to assist in repatriating around half of the more than 200,000 Rakhines living in northern Myanmar's resource-rich Kachin state.
"During our discussion, Rakhine state chief minister [Major General Maung Maung Ohn] agreed to arrange shelters for them and provide them with job opportunities in the region," he told RFA's Myanmar Service, Radio Free Asia quoted by Mi'raj Islamic News Agency (MINA) as reporting.
Last year, the Rakhine Literature and Cultural Association repatriated around 500 Rakhines from Kachin state, where they typically labor in jade and gold mines and work as loggers, Phyu Thar Che said, though some of them returned to the north because of a lack of jobs in Rakhine state.
However, rising tensions between the Kachin Independence Army (KIA) and Myanmar's military over the past year have made it increasingly difficult for residents of Kachin state to find stable work in safe conditions, prompting the group to call for help from officials in relocating ethnic Rakhines.
Rakhine state government spokesperson Hla Thein confirmed that chief minister Maung Maung Ohn, who was appointed in June last year after former minister Hla Maung Tin resigned amid communal violence in the troubled region, had pledged to assist in the repatriation scheme.
"Some social organizations want to bring them back to Rakhine state—they discussed it with the chief minister and he agreed to do it," he said, adding that the government would welcome the ethnic Rakhines back to the region.
"They are facing difficulties in Kachin state because of the fighting and they have no hope for bettering their lives. Their lives are also at risk, as they could be made soldiers in ethnic armed groups."
Hla Thein said the Rakhine state government is planning to build an industrial zone in Ponnagyun township and can provide jobs for the returning Rakhines at the site, as well as through other development programs.
"If they want to come back and work here, it would be great for Rakhine state. We have some plans in Rakhine state, such as development through agriculture," he said.
Building another Rakhine village in the region would also benefit the Rakhine ethnic group as a whole, he said, noting that "we have fewer Rakhine villages in some parts of Rakhine state."
Rohingyas in Rakhine
Last month, in its annual report on the state of the world's human rights, Amnesty International said the situation of the Rakhine state-based ethnic Muslim Rohingyas "deteriorated" in 2014, with ongoing discrimination in law and practice, and authorities failing to hold perpetrators of anti-Muslim violence to account.
An estimated 139,000 people—mostly Rohingya—remained displaced in the region after violence erupted between Rakhine Buddhists and Rohingyas in 2012, Amnesty said, adding that the situation had worsened when some aid organizations were expelled from the country after they were attacked by Rakhine people for allegedly giving preferential treatment to Muslims.
Rohingyas also remained deprived of nationality under Myanmar's 1982 Citizenship Act, leaving them open to restrictions on freedom of movement that affected their livelihoods, the report said.
The government in October introduced a new Rakhine State Action Plan which, if implemented, would further entrench discrimination and segregation of the Rohingyas, it said, adding that the announcement appeared to trigger a new wave of people fleeing the country in boats to join the 87,000 who have already done so since the violence started in 2012.(T/P004/P3)
Mi'raj Islamic News Agency (MINA)