MUSLIM NAMED AUSSIE FATHER OF THE YEAR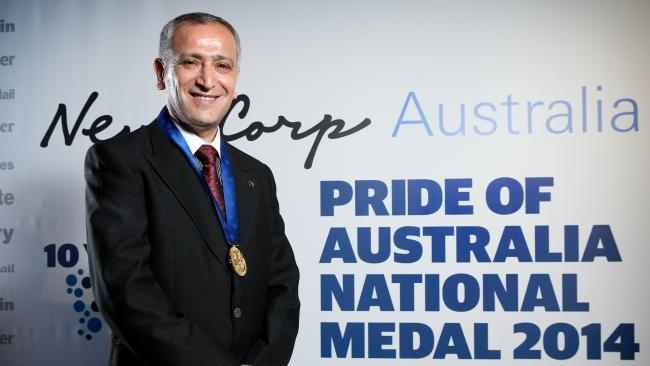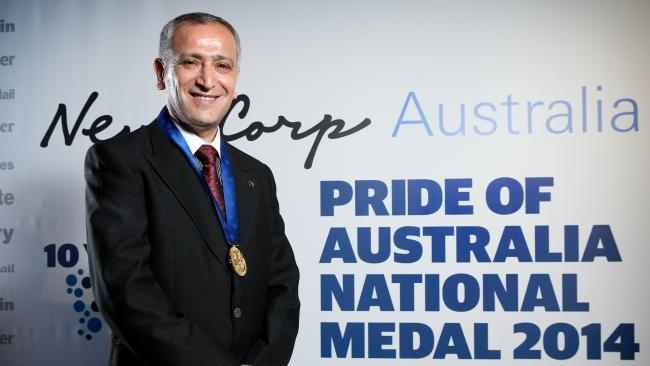 Sydney, 17 Dhulqa'dah 1436/1 September 2015 (MINA) – In recognition of his efforts in serving the Muslim community, a Muslim father-of-five has been named Australian father of the year, adding to a long list of awards he received over the past few years.
"The nucleus of any society is family and fathers have a vital role to play," Dr Jamal Rifi, told SBS on Monday, August 31, OnIslam.net quoted by Mi'raj Islamic News Agency (MINA) as reporting.
Known as the strident voice of the Muslim community and a beloved GP in western Sydney, Dr Rifi has been a prominent figure uniting and fortifying Australian Muslims for nearly 20 years.
He was named this year's Australian Father of the Year by the Shepherd Centre, a Newtown-based children's charity.
The charity said the title went to Dr Rifi because of his "generous spirit and tireless efforts in the areas of youth, family and community development", in particular his determination to bridge gaps between Muslims and non-Muslims.
Born in Lebanon, Dr Rifi vowed to become a doctor after losing his younger brother from an anaphylactic reaction to a penicillin shot.
Growing up in the middle of Lebanon's civil war, he left his home country to pursue his studies in medicine in Romania.
Later on, he moved to Australia where he completed his medical degree, graduating from the University of Sydney.
He first caught the media's attention with his stance against the small but violent gang activity in the Lebanese community during the mid 1990s and was a defiant voice during the Cronulla riots in 2005.
"I felt that I did put my family at risk but now as much as then, I knew as a matter of fact I wasn't putting their lives at risk; I was protecting them so they will not be seen in any shape or form as condoning such a brutal ideology."
He also helped other families whose children have been in danger of being radicalized.
"Unfortunately, some vulnerable people have been under the influence of the so-called Islamic State propaganda," he said.
"[But] We were able to network within our community to talk some common sense into them by telling them that their action of even thinking of joining such an ideology is wrong in every aspect of life."
Recognition
Despite of his fears of not being the perfect father for his family, his sons confirmed that he has been an inspiration to them.
"He's achieved a lot but you know family is always number one for him. Everything he has done has been for the community…but also for us growing up so we don't have to face these barriers," his eldest son, Faisal, said.
"He's always taught us that you should never be scared and just to go for it. Don't fear these people because what he's done is helping the younger generation," his youngest son, Jihad, said.
Similar recognition was given by his friend, patient and Labor MP Jihad Dib whp has known Dr Rifi for years.
They conquered the Kokada Track together alongside politicians Scott Morrison and Jason Clare in 2009.
"Jamal is a community activist… but he's a person who's got a real social conscious and he's a real powerhouse within the community," he said.
"In the absence of a father, a lot of people go and speak to Jamal and he's there standing with them."
Dr Rifi is not a stranger to awards
He has won The Australian newspaper's Australian of the Year, the Human Rights and Equal Opportunity Award and the Pride of Australia Fair Go Medal.
Yet, he said this accolade was "the greatest honor of them all".
Muslims, who have been in Australia for more than 200 years, make up 1.7 percent of its 20-million population.
Islam is the country's second largest religion after Christianity. (T/P007/R04)
Mi'raj Islamic News Agency (MINA)