MOSCOW DENIED ISIL CLAIM DOWNING RUSSIAN PLANE IN SINAI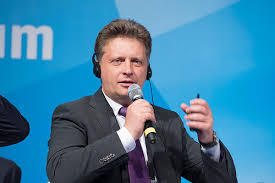 Moscow, 19 Muharram 1437/1 November 2015 (MINA) – Office in Moscow refuted the Islamic State (ISIL) group claim, about downing Russian plane in Sinai, Egypt, and saying a technical problem has caused the crash.
On the other hand, the Russian transport minister, Maksim Sokolov, denied the group's claim, saying "it is not accurate", ARA News quoted by Mi'raj Islamic News Agency (MINA) as reporting.
ISIS militants in the Wilayat Sinaa (Sinai province) posses some shoulder-launched surface-to-air missiles called Manpads, according to reports.
However, security experts say it is not possible for ISIL to strike a plane like the Airbus A321 as it flew at 31,000ft.
The Egyptian army announced that there is no proof that "terrorists" were responsible for the Russian plane crash.
"The (Egyptian) army sees no authenticity to their (ISIS) claims or their video," the army spokesman said in a statement on Saturday evening.
An official source at Cairo airport told ARA News that the Russian plane disappeared on Saturday morning, after taking off from Sharm el-Sheikh airport heading to Russia.
"The plane was descending speedily at about 6,000 feet per minute before it disappeared from radar, where the pilot asked the air traffic control to land in a nearby airport, but he lost contact with air control," he added.
Search teams found the wreckage in a remote mountainous region of North Sinai, describing the crash as a "tragic scene" with dead passengers still burned on their seats.
The crashed Airbus A321 included at least 17 children, 138 women and 62 men, according to Egyptian officials.
The crash site indicated that a technical fault caused the disaster, according to Egyptian security sources.
The black box recorders have been found and will be used to see what happened in the plane's final moments. (T/P001/R04)
Mi'raj Islamic News Agency (MINA)