Minister Retno: International Community Unity Must Be Strengthened to Support Palestine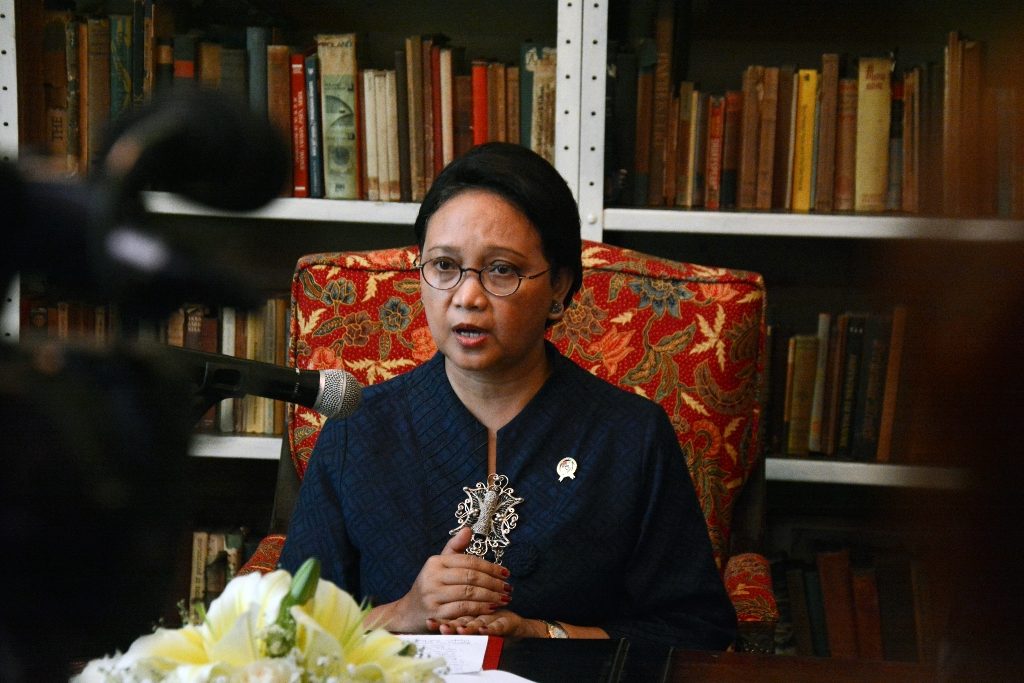 Jakarta, MINA – Indonesian Foreign Minister Retno Marsudi said the unity of the international community must be strengthened to support the Palestinians and to confront Israeli annexation plan of the West Bank and Jordan Valley.
The Israeli plan, said Retno, had threatened the existence of Palestine as a nation.
"Even though formal annexation will not be carried out by Israel, this does not mean that this agenda is lost from Israel. I am sure this delay occurred because of international pressure on Israel. Therefore, the unity between us must be strengthened to support Palestine. The world must unite to realize the concept of two states solution," Retno said in an International Webinar with the theme 'Stop Israel's Imperialism' organized by the Indonesian Ulema Council (MUI) on Thursday.
According to her, even without formal annexation, Palestine has experienced de facto annexation so far, and if the plan will be continued by Israel it will create a bad precedent for the international order.
"If we remain silent, then annexation will appear legitimate in the eyes of international law, annexation will become an example and legitimacy for powerful countries who want to annex other regions in the future," she said.
"The annexation will bring us back from the settlement of the Palestinian issue, because the unilateral action will damage the various parameters and international agreements agreed in the UN resolution," she added.
The steps that must be taken, according to Retno, are by continuing to show unity to collectively reject the Israeli plan. The role of the international community to consistently implement UN resolutions and international parameters. This is what Indonesia will do with the international community.
"There is only one option, which is to continue to show unity to carry out collective rejection, we must continue this," she said.
Retno added, it was a commitment of Indonesia's foreign policy and Indonesian diplomacy to give priority to Palestine. (L/R6/RE1)
Mi'raj News Agency (MINA)