Many World Airlines Have Allowed Flight Attendants Wearing Hijab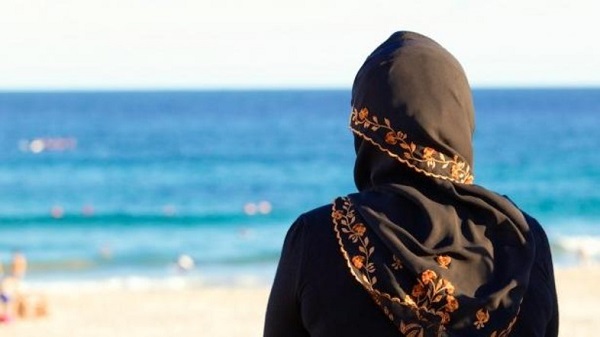 If the hijab is starting to be accepted, it is different from the case with the niqab and burqa which are still strictly prohibited.
Undergoing the flight attendant profession by wearing the hijab is often difficult. In the past, the hijab, which refers to head coverings for some Muslim women, seemed taboo to be worn by cabin crew. However, in recent years, not a few international airlines have accepted that flight attendants can wear the hijab.
Reporting from Simple Flying on Thursday, British Airways recently announced their new uniform in early 2023, and does include an option for hijab wearers. This opens up space for public discussion about the hijab as an alternative to the uniform that flight attendants want to wear.
Westjet, Air Canada and US Airways also allow flight attendants to wear headscarves for religious purposes. Previously, a flight attendant could only apply for a job as a flight attendant at very Islamic airlines, such as Rayani Air (now defunct), Royal Brunei Airlines, or Ariana Afghan Airlines.
Several airlines in Muslim countries, such as Afghanistan, Indonesia, Egypt, Saudi Arabia, and Iran accept the hijab as part of the uniform. Hijab flight attendants are often associated with safety which is the most important concern of airlines.
If the hijab is starting to be accepted, it is different from the case with the niqab and burqa which are still strictly prohibited for the sake of flight safety and security. Also bearing in mind that it is a customer facing role it is important for a face to be visible.
However, the hijab is becoming accepted and not, seen as a compromise to safety or service.
In fact, in the Middle East, alcohol is often served on board as part of in-flight service. It can be problematic as well and be considered 'haram' or forbidden. In this case, it is up to the candidate to decide what is right for them. Most airlines will state in their recruitment requirements that candidates will be required to serve alcohol on board and may be required to remove the headscarf.
Uniform Guidelines
Airline uniform standards are notoriously strict because flight attendants are representatives of the airline. Airlines, such as British Airways and Emirates are very willing to work with individuals who wish to wear the hijab for religious purposes. They allow specially designed hijabs, which match the uniform, but must still be worn in a certain way and according to uniform standards.
Many Middle Eastern airlines have uniforms that incorporate a cap and hood. These include Oman Air, Emirates, Gulf Air, Saudia and Nasjet. They give a simpler look. However, it was removed once the plane ascended and then reassembled before descending.
Meanwhile, Malaysia Airlines does not allow headscarves as uniforms. Several airlines have actively incorporated the hijab into their flight attendant uniforms over the years. These include Egyptair, Citilink Indonesia, Garuda Indonesia, and Lion Air although the hijab is not worn by all flight attendants on regular flights Usually, flight attendants are only allowed to wear the hijab for Hajj and Umrah flight services.
Other airlines such as Air Atlantic Icelandic, which specializes in providing flights for Hajj, will provide head coverings for their female crew. In Saudi Arabia, several airlines, including Flyadeal and Saudia, relaxed their uniforms a bit.
In several countries, such as Indonesia and Kuwait, flight attendant uniforms are considered to be less conservative. So much so that some flights only have male cabin crew. (T/RE1)
Source: https://www.republika.id/posts/36636/sudah-banyak-maskapai-dunia-perbolehkan-pramugari-berjilbab
Mi'raj News Agency (MINA)