Malaysia to Open Embassy to Palestinians in Jordan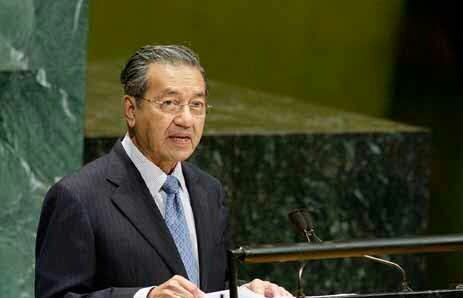 Malaysian Prime Minister Tun Mahathir Mohamad (photo: special)
Baku, Azerbaijan, MINA – Malaysian Prime Minister Tun Mahathir Mohamad said he planned to open an Embassy accredited to Palestine in Jordan.
He said it when speaking at the 18th Summit of the Non-Aligned Movement (NAM) which was attended by leaders and representatives of 120 member countries on Friday, October 25 in Baku, Azerbaijan.
"We know that Israel will not allow Malaysia to open an embassy in the Occupied Territories. Thus, we will open an embassy in Jordan, "Mahathir said, as quoted from Malaysian news site, Bernama.
The 94-year-old prime minister said opening an accredited embassy would allow Malaysia to expand aid to Palestinians more easily, although he acknowledged Israel would continue to block it.
"I also want to bring to this occasion the fate of our brothers and sisters in Palestine who are suffering from poverty. Palestine remains occupied by a brutal regime. This regime continues to expand illegal settlements on land that should belong to Palestine, "he stressed.
He continued the international community did nothing and could not take action even though Israel continued to "strangle Palestinian life" inside and out.
"It is unfortunate that the world organizations established by powerful countries now ignore resolutions of the world body. Now, we see other people doing the same thing, "he added.
Israel intends to annex parts of the West Bank and claim Jerusalem as its capital, Mahathir said a move that clearly violates international law.
"Many western countries support the move (Israel) by relocating or vowing to move their embassy in Jerusalem. Malaysia does not agree with this, "he said.
At the conference, Mahathir also took the opportunity to urge NAM member countries who had moved their embassy to Jerusalem or planned to do so to reconsider their decision.
There are more than 30 diplomatic offices and international organizations in Ramallah and Gaza.
Palestine currently has an embassy in Kuala Lumpur while Malaysian Embassy to Egypt is accredited to Palestine. (T/Sj/P2)
Mi'raj News Agency (MINA)