MAJOR US CHURCH VOTES TO DIVEST FROM COMPANIES HELPING ISRAEL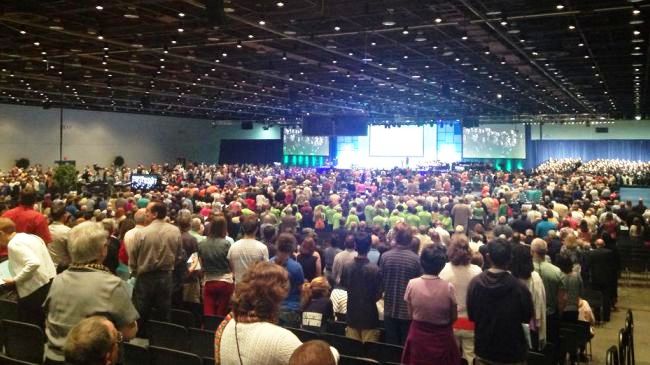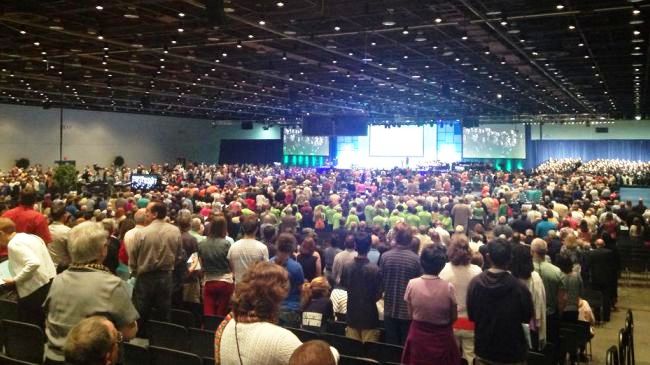 Detroit, 24 Sya'ban 1435/22 June 2014 (MINA) – A major church in the United States has voted to divest from three US corporations linked to the Israeli occupation of Palestinians' lands.
The General Assembly of the Presbyterian Church (USA) voted this week in Detroit to sell its shares of Caterpillar, Motorola Solutions, and Hewlett Packard, worth about $21 million.
The church says that the companies supply equipment and materials which, among other things, are used to demolish Palestinians' homes and construct illegal settlements, Press TV quoted by Mi'raj Islamic News Agency (MINA) as reporting, Sunday.
Caterpillar provides heavy equipment that Israel used to destroy Palestinians' homes and build roads for illegal settlements as Motorola Solutions and Hewlett Packard provide high-technology products and services that Israeli security forces used.
"We've tried to change the products and processes of these corporations in which we are invested and which are causing human hurt," said Elizabeth Terry Dunning, chairwoman of the church's Mission Responsibility Through Investment. However, she said, the corporations haven't changed and "in some cases deepened their involvement."
The decision comes amid a larger international effort to win boycotts of Israeli institutions and was hailed as a victory by supporters of the international Boycott, Divestment and Sanctions Movement which campaigns for the boycott of Israeli goods.
The movement aims to raise awareness on Israel's apartheid policies towards Palestinians, and help bring an end to its occupation of their land. Major institutes across the world have joined the campaign, including universities.
Last year, members of the American Studies Association, which is the largest and oldest association involved in interdisciplinary studies of American culture and history, overwhelmingly voted to ban Israeli universities from collaborating with their campuses.
The ASA said the reason behind its decision was that the Israeli institutions were "a party" to policies "that violate human rights" as Israel's "violation of international law and UN resolutions" continues and the "impact of the Israeli occupation on Palestinian scholars and students" is well-documented. (T/E01/IR)
Mi'raj Islamic News Agency (MINA)