Brazilian Opposition Leader Declares Solidarity with Palestine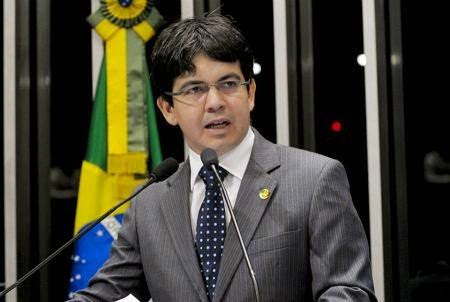 Brazilia, MINA – Brazil's opposition leader in the Senate, Randolfe Rodríguez, has rejected the visit of his country's president to Israel and his remarks on Jerusalem and the transfer of his country's embassy to the city, saying that he does not represent the conscience of the Brazilian people.
This came during his visit to the Embassy of the State of Palestine to Brazil and his meeting with Ambassador Ibrahim Zaben on Wednesday 3 April, WAFA reported..
Rodriguez pointed out that his visit to the Palestinian embassy is a message of solidarity of the Brazilian people with the Palestinian people, affirming the solidarity of his parliamentary bloc with the Palestinian people.
"Many members of the Senate and House of Representatives, including in the government coalition, are opposed to the Brazilian president's position on the Palestinian cause and close relations with Israel," he said.
He considered the positions of the President of his country in violation of its historic position supporting the two-state solution in accordance with the international resolutions.
He stressed the position of the Brazilian opposition in support of the Palestinian cause in the Brazilian parliament and to open a trade and cultural office in East Jerusalem to care for Brazilian interests.
Meanwhile, Ibrahim Zaben expressed his appreciation for this visit and its message of solidarity with the Palestinian people and their leadership. He also praised the historical ties between Palestine and Brazil. (R/Ais/P2)
Mi'raj News Agency (MINA)