JEWS, MUSLIMS IN EUROPE CREATE LEADERSHIP COUNCIL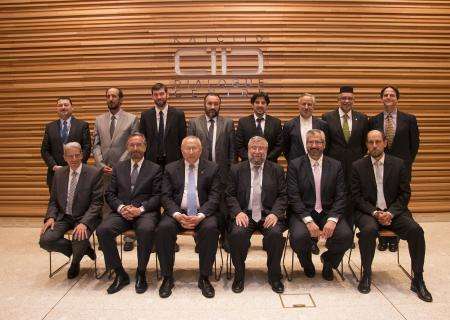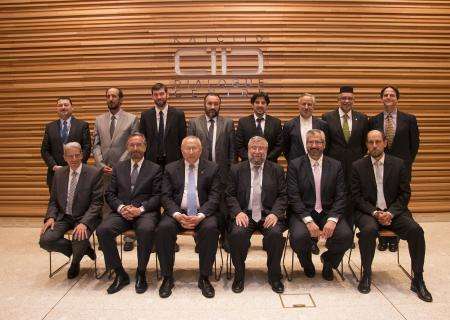 Vienna, 29 Dhulqo'dah 1436/13 September 2015 (MINA) –  Leaders of Jewish and Muslim communities in Europe have announced the formation of the Muslim-Jewish Leadership Council (MJLC), which is being hailed as the first joint council of its kind to defend the right to religious freedom throughout Europe, Israeli news siteYnet News reported Friday. The inaugural conference took place in Vienna this week.
There has been a rising opposition to the Jewish practice of circumcision and ritual animal slaughter across the EU and an increasing number of attempts to impose restrictions on the practices helped lead to the formation of the council.
Additional council members include the Conference of European Rabbis, the Islamic Council of the Republic of Germany, the World Islamic Relief Organization and the King Abdullah International Center for Interreligious and Intercultural Dialogue (KAICIID).
According to Ynet, The council founders said that the council is designed to be a platform for leaders of Judaism and Islam to come together before approaching EU institutions and governments to advocate understanding and respect. Additionally they want to promote the exchange information pertinent to the needs and concerns of local and national religious communities.
In their first official statement the council addressed the migrant crisis saying, "The European refugees are denied shelter, medical assistance, transit and transport. This crisis contradicts the values of human dignity upon which a united Europe is based. Due to inaction, refugees have become the victims of hardened criminals, who are responsible for a number of shocking deaths."
"We call upon policymakers in Europe to take action in order to handle these refugees decently and humanely while they wait for a safe haven. At the same time, we commend the private efforts of many individuals and religious communities to support the refugees. We call on the interior ministers of the European Union to meet on September 14 to take the practical and urgent steps needed to end this crisis."
The council leaders are looking forward to using the council to build bridges between communities said Ynet.
President of the Conference of European Rabbis and co-founder of the council, Pinchas Goldschmidt said "The Council will work to gain the confidence of young people through appropriate public relations that will bring prosperity in Europe – in tandem with a life of faith and meaning."
Ibrahim al Ziit, former director general of the World Islamic Relief Organization, said that "the Jewish and Muslim communities have a common heritage and a shared history. The Muslim-Jewish Leadership Council is a necessity since we have witnessed repeated attempts to limit the freedom of religion."
"As believers, we must fight for the right of religious minorities to religious freedom. If we stand united, we will be better able to protect our rights. But if we are detached, we will lose our right to fully observe the commandments of our religion."
KAICIID hosted the founding convention in Vienna. Director General Fahed Abu-Nasser said it was "a great honor" to serve as host and that his organization was proud be part of the effort to create an authority including both Muslims and Jews to defend the religious rights of minorities, and to promote interfaith dialogue in Europe, saidYnet.(T/R04/R03)
Mi'raj Islamic News Agency (MINA)