JEWISH FANATICS BREAK INTO AL-AQSA AMID GROWING TENSIONS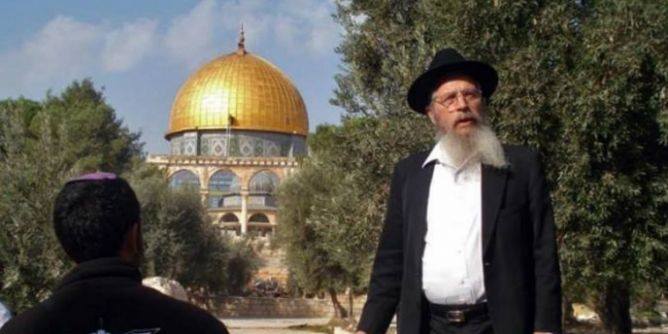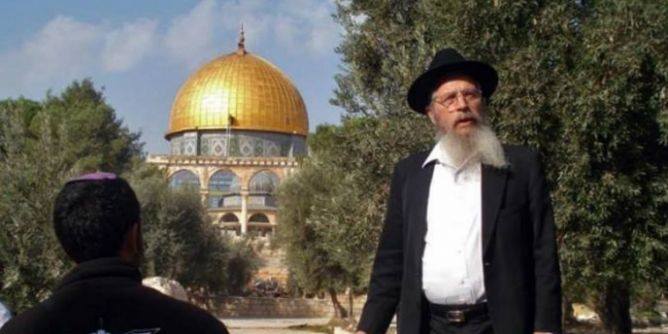 Al-Quds, 25 Safar 1436/18 December 2014 (MINA) – A group of Jewish extremists on Wednesday broke into the al-Aqsa Mosque compound in East Jerusalem in a provocative tour, shortly following clashes that erupted throughout the city last night after Israeli army killed a Palestinian in nearby Qalandia refugee camp.
Local media sources said one of the Jewish settlers provoked the worshipers by shouting anti-Islam slogans and insulting Prophet Mohammad, yet there were no reports of violence, WAFA, Palestinian News & Info Agency quoted by Mi'raj Islamic News Agency (MINA) as reporting.
Since early morning, Israeli police stationed at the gates to the Mosque, held the identity cards of young and female worshipers who were allowed into the compound, a precaution that police usually takes when anticipating clashes.
The Jewish provocative tour came just hours after clashes spread throughout the city following the Israeli army's cold-blooded murder of 21-year-old Mahmoud Adwan in Qalandia refugee camp.
During the clashes, police fired teargas canisters, stun grenades, and rubber-coated steel bullets. There were reports of multiple teargas suffocation cases.
Meanwhile, police attempted to mount the rooftop of several homes in Jerusalem to target youngsters who engaged in the clashes, during which police assaulted and beat up some of those houses' residents.
At least three Palestinians were arrested by the police during the night clashes.
Ahrar Center for Detainees' Studies and Human Rights, a Palestinian rights organization said in a report that Israel detained 650 Palestinians in East Jerusalem and the West Bank in November. According to the report, the highest numbers of arrests documented were in East Jerusalem and Hebron.
Daily provocative tours by Jewish settlers to al-Aqsa Mosque, the third holiest place in Islam, continue to be the main drive for recurrent clashes between young Jerusalemites and Israeli police.
In recent months, hundreds of Palestinians, including children, were arrested in occupied East Jerusalem during an Israeli crackdown that targeted Palestinian activists who engaged in protests against Jewish fanatics' visits to al-Aqsa.
According to Palestinian prisoners' rights group Addameer, between June and September 2014 alone, at least 26 children were ordered to remain under house arrest for periods ranging between one and three weeks. Most were in their mid-teens, but the youngest child was just 12 years old.(T/R05/P3)
Mi'raj Islamic News Agency (MINA)