Jerusalem Mayor Sets Sights on Muslim Call to Prayer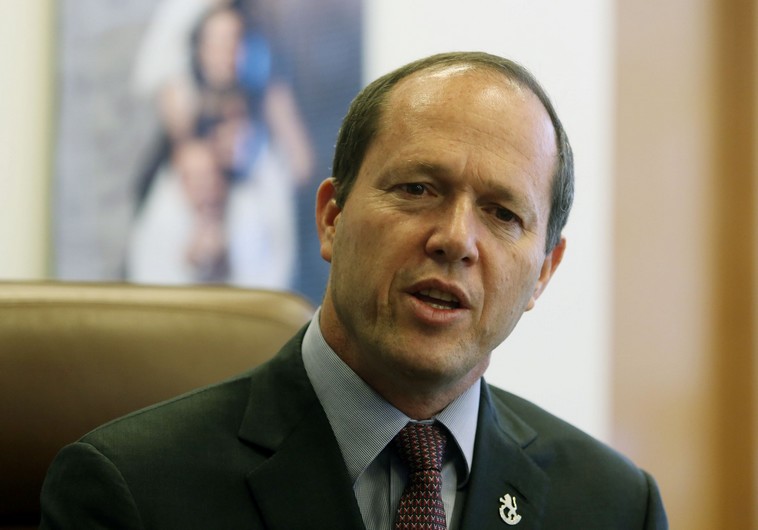 Jerusalem, 04 Safar 1438/04 November 2016 (MINA) – Jerusalem Mayor Nir Barkat has called on Israeli police to apply a so-called "unbearable noise" law against Muslim calls to prayer emanating from mosques located near Jewish-only settlements in East Jerusalem, Israeli media reported Thursday.
According to Israeli state radio, Barkat sent an official letter to the commander of the Jerusalem police in which he asked him to cooperate with municipal authorities to find an "appropriate solution" to what he called the "unbearable noise" emanating from local mosques.
Earlier this year, Israeli Prime Minister Benjamin Netanyahu called for a ban on calls to prayer in East Jerusalem, vowing to deal with "noise and incitement" from mosques by resorting to Israel's law against "unbearable noise".
Israel occupied East Jerusalem during the 1967 Middle East War. It later annexed the city in 1980, claiming Jerusalem as the unified capital of the Jewish state — a move never recognized by the international community.
Sacred to Muslims, Jews and Christians, Jerusalem is home to the Al-Aqsa Mosque, which for Muslims represents the world's third holiest site.
Jews refer to the area as the "Temple Mount," claiming it was the site of two prominent Jewish temples in ancient times.

'Unbearable'
Sheikh Ekrema Sabri, head of the Supreme Muslim Council in Jerusalem, for his part, condemned Israeli calls to ban the call to prayer in the city.
"The Adhan [call to prayer] is one of the most important aspects of the Islamic faith," Sabri told Anadolu Agency.
"Israel has no right to interfere in our religious affairs," he said. "We will stand firmly against any Israeli attempt to ban the call to prayer in Jerusalem's mosques."
Sabri went on to assert that the main source of "unbearable noise" was the incessant buzzing of Israeli warplanes "over Palestine".
He said: "If Barkat wants to talk about 'unbearable noise', he should stop Israeli warplanes from buzzing over our territories; occupation tanks from rolling through our streets; bulldozers from razing our homes; and army troops from shooting our people." (T/R07/R01)
Mi'raj Islamic News Agency (MINA)