Jakarta Governor Meets Mecca Scholars Discussing Islamic Understanding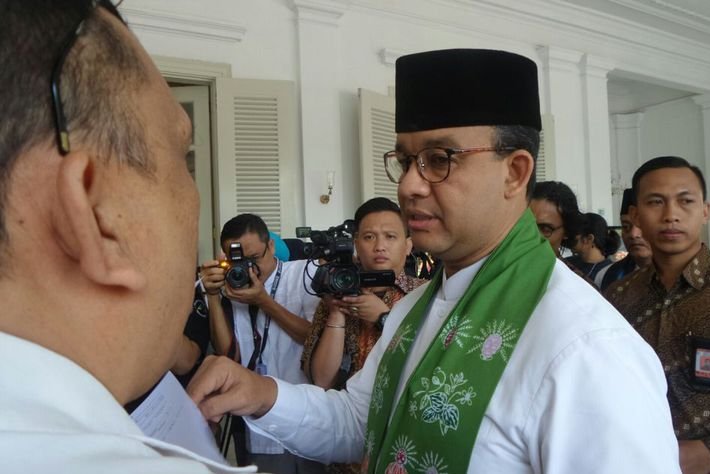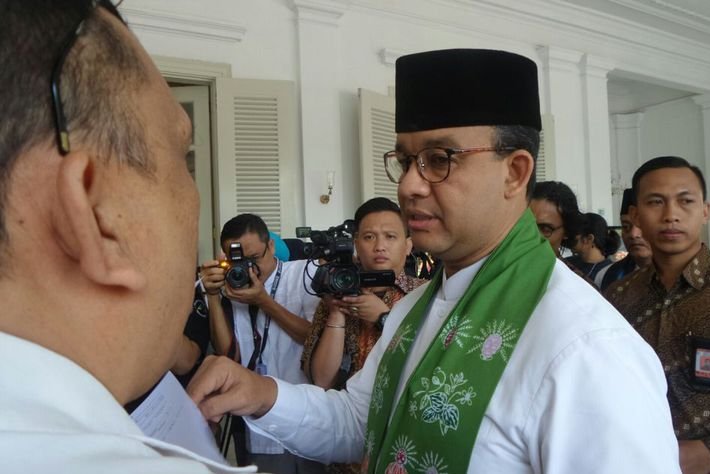 Jakarta, MINA – The Islamic cleric of Mecca Shaykh Muhammad Bin Ismail Zain Al Yamani has visited the Jakarta City Hall to meet Governor Anies Baswedan to discuss among other issues concerning character building and a good understanding of Islam.
"We are talking about the importance of building the nation's character and the importance of ensuring that in Indonesia as well as elsewhere there is a true and good understanding of Islam," Anies said at the City Hall here Monday (22/1).
Anies was grateful for the visit of Sheikh Muhammad. The great cleric in Mecca has many disciples from Indonesia in the Holy Land. The two had met in Mecca when Anies performed hajj pilgrimage last year.
Sheikh Muhammad said his visit to Indonesia this time was a regular visit he used to do. He admitted that he saw a lot of considerable development in Indonesia related to the development of science.
The growing number of educational institutions in Indonesia, he said, was an indication or a sign of goodness. Because, according to him, every nation that continued to offer the best would develop science as it can improve the economy, education and others.
According to him, Indonesia as a country with the largest Muslim population would become the center of attention of many parties. A visit like this, said Sheikh Muhammad, would ensure security and peace.
"Respect and give appreciation to Islamic scholars is a teaching that we get from the Islamic teachings both from the Qur'an and the Sunnah of the Prophet," he said.(LT/P2/RS5)
Mi'raj News Agency (MINA)